Tongue Cleaners for a Healthy Tongue and Fresher Breath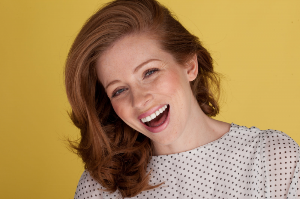 The tongue's surface is surrounded with papillae and taste buds. Because of this, tongue serves as the breeding ground for millions of bacteria. Not only this bacteria will cause halitosis, it will also spread out to other sections of the mouth once your tongue is not properly cleansed from these unhealthy bacteria.
Certain dental issues may then arise including tooth decay, gum recession and gum infections. Fortunately, a study has presented that frequent tongue cleaning enhances a person's oral health and significantly lessens bad breath.
The Importance of Tongue Cleaner
Trying to look at your tongue and suddenly you see a white film on its surface. The white materials that you just saw are actually bacteria build up, dead cells, food particles and fungi that cause your breath to be odorous. This is why cleaning your tongue is imperative to get rid of such odour-producing bacteria.
According to dental research, tongue bacteria is 80 to 90 percent liable for the manifestation of halitosis. The remaining percentage came from other factors such as tonsils, stomach, tooth decay, etc. Tongue cleaners like tongue scraper and tongue brush are considered to be the quickest, most efficient and easiest way to reduce bad breath. Clinical studies reveal that regular usage of tongue cleaners delivers significant results in eliminating bacteria as well as diminishing stinky odours from the mouth.
Tongue Cleaner Variations
There are two common types of tongue cleaners available in the market, these are tongue scrapers and tongue brushes. These two tongue cleaners perform different important roles for the wellness of your tongue. Tongue scrapers are successful at collecting tongue bacteria and particles and getting rid of them from the mouth. Meanwhile, tongue brushes are excellent at disconnecting particles and bacteria that dwell on papillae and taste buds.
Toothbrushes can be used as tongue brushes; however, if you are going to brush this to your tongue, make sure that you didn't use the toothbrush first in brushing your teeth as this will just spread the bacteria from the teeth to tongue. Use the toothbrush as a tongue cleaner only if you intend to scrub the tongue alone. Use soft-bristled toothbrush for cleaning, as they are more efficient than the harder ones.
Desirable Tongue Condition in Bondi
Your tongue deserves the sanitation it needs. Let your reliable dentist in Bondi provide you with important details about the advantages of tongue cleaners for your oral health. Here at Bondi Dental, we help you achieve healthy tongue and fresher breath with the assistance of our cutting-edge dental treatments and outstanding expertise in modern dentistry.
Contact us today to claim your FREE Dental Consultation on dental checkup, smile make-over, and dental implants.
Call your Bondi dentist on (02) 9365 7187 or book your appointment online.
Visit us at 134 Curlewis St in Bondi Beach.