Child Dental Benefits Schedule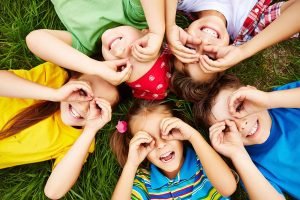 $1,026 of Medicare Dental Cover for Children
Bondi Dental now offers $1,026 of free dental care for eligible children aged 0-17 as part of the recently instituted federal Child Dental Benefits Schedule.
We support this exciting government initiative and invite you to take advantage of this new opportunity.
Most children are eligible for this offer. To find out if yours is, simply call Bondi Dental on (02) 9365 7187.
At Bondi Dental, we understand the value of forming good habits early on in life.
Visiting the dentist from an early age is a crucial part of developing an oral care routine that will reduce tooth disease both in childhood and adulthood.
This new offer makes that first trip to the dentist Bondi Beach more accessible! For more information about eligibility and dental procedures covered by the scheme, see below.
The Child Dental Benefits Schedule will continue in 2021
In the news:
The Australian Dental Association (ADA) has applauded announcement by the Turnbull Government and its Health Minister, Greg Hunt, to reinstate the Child Dental Benefits Schedule (CDBS) cap to $1,000.
"The Minister for Health, the Hon Greg Hunt … advised the ADA that a number of changes to the CDBS have been finalised and will take effect on 1 January 2021."
The child dental benefits schedule was instituted by the federal government on 1 January 2014, and entitles children aged 2-17 years old to $1000 of free dental care.
Those eligible must be:
Medicare card holders
Aged 2-17 years of age for at least one day of the calendar year
Part of a family receiving government assistance for at least one day of the calendar year.
Government payments that make patients eligible include:
Parenting payment
ABSTUDY
Disability Support Pension
Carer payment
Veteran's Children Education Scheme (if child is 16 or older)
Special benefit
Double Orphan Pension
Youth allowance
Military Rehabilitation and Compensation Act Education and Training Scheme (if child is 16 or older)
The $1000 grant can be used over two consecutive calendar years, after which time eligibility is reassessed, and if the child is eligible they are entitled to another grant.
For example, an eligible child who receives treatment under the scheme in 2014 for $400 can have a further $600 worth of treatment covered during 2015.
Dental procedures covered by the benefits scheme include examinations, X-rays, fillings, fissure sealing, cleaning, root canals and extractions. Orthodontic and cosmetic dental procedures, as well as those conducted in hospital, are not covered by the scheme.
Dental services provided under the child dental benefits scheme will not contribute to the Medicare Safety Net or the Extended Medicare Safety Net thresholds.
Contact Bondi Dental at (02) 9365 7187 or request your appointment online and our dental professionals will take care of all your dental needs.
Child Dental Benefits Schedule in Bondi
Bulk Bill for children who are eligible for MEDICARE CHILD DENTAL BENEFITS SCHEDULE
Up to $1,026 worth of dental treatments over two years
Source: https://www.health.gov.au/internet/main/publishing.nsf/Content/childdental