Child Dental Benefits Schedule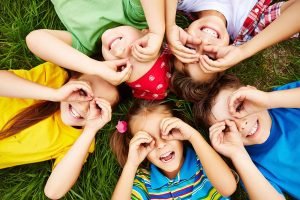 $1,052 of Medicare Dental Cover for Children
Bondi Dental now offers $1,052 of free dental care for eligible children aged 0-17 as part of the recently updated federal Child Dental Benefits Schedule program.
We support this exciting government initiative and invite you to take advantage of this opportunity.
Most children are eligible for this offer. To find out if yours is, simply call Bondi Dental on (02) 9365 7187.
At Bondi Dental, we understand the value of forming good habits early on in life.
Visiting the dentist from an early age is a crucial part of developing an oral care routine that will reduce tooth disease both in childhood and adulthood.
This new offer makes that first trip to the dentist in Bondi Beach more accessible! For more information about eligibility and dental procedures covered by the scheme, see below.
Which children are eligible for dental services?
A child is eligible if they are:
eligible for Medicare, and
aged 0 to 17 years at any point in the calendar year, and
receive a relevant Australian government payment, such as Family Tax Benefit Part A, at
any point in the calendar year.
Services Australia assesses a child's eligibility from the start of each calendar year and routinely check for newly eligible children.
A notification of eligibility will be sent to the child or their parent/guardian either by post or electronically through MyGov.
It is optional for a parent/guardian or patient to present this notification to the practice at the time of the appointment.
How long does eligibility last?
Once a child has been assessed as eligible, they are eligible for that entire calendar year (even if they turn 18) or stop receiving the relevant government payment.
However, they must be eligible for Medicare on the day the service is provided.
Dental procedures covered by the benefits scheme include examinations, X-rays, fillings, fissure sealing, cleaning, root canals and extractions. Orthodontic and cosmetic dental procedures, as well as those conducted in hospital, are not covered by the scheme.
Dental services provided under the child dental benefits scheme will not contribute to the Medicare Safety Net or the Extended Medicare Safety Net thresholds.
Child dental scheme dentist in Bondi Beach – Free Dental for Eligible Kids
Bulk Bill for children who are eligible for MEDICARE CHILD DENTAL BENEFITS SCHEDULE
Up to $1,052 worth of dental treatments over two years
Contact Bondi Dental at (02) 9365 7187 or request your appointment online and our dental professionals will take care of all your dental needs.