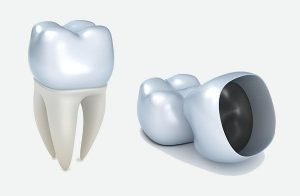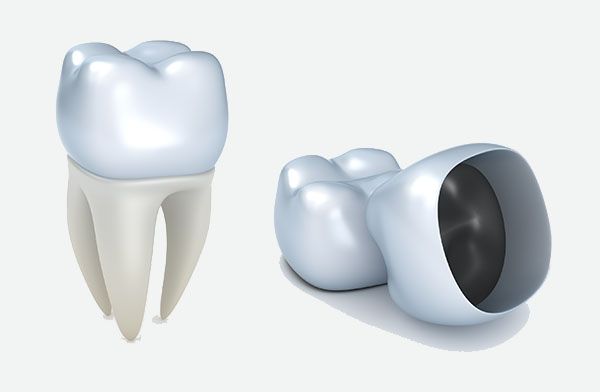 Restoring your tooth's normal functions doesn't have to take a long time. At Bondi Dental, we make your dental crown for you while you wait! It's a same day dental crown that is not only durable and perfect-fit, but also looks like your natural teeth. So you can be back to eating and flashing your dazzling pearls in no time!
Same Day Dental Crowns at Bondi Dental
Also called single-day dental crowns, same day dental crowns function and look like traditional dental crowns. The only difference is that Bondi Dental's same day dental crowns are made with cutting-edge technology.
Same day dental crowns at Bondi are made using CAD/CAM Dentistry (Computer Aided Designing and Computer Aided Manufacturing). This is comprised of a scanner, design software package, and milling machine. It improves the creation and design of dental restorations including crowns, and makes them within a day.
Common Reasons in Getting a Dental Crown
Cover and protect a decayed tooth from further strain.
Restore balance among the sections of a cracked tooth.
Fix a broken tooth that has been worn down.
Reinforce a tooth, which had a large filling and has very little natural tooth left.
As support to a tooth that had a root canal treatment, as they become brittle or prone to fracture.
For irregular or discolored teeth.
Benefits of Getting a Same Day Dental Crown
Dental crowns are effective dental restorations used by many people. They are often recommended by dentists because of their practical and aesthetic benefits. These benefits can be narrowed down to three categories:
Protection
Restoration
Aesthetics
A same day dental crown further adds to the already long list of benefits. Your dentist Bondi wants you to maximise the advantages dental crowns offer including:
Quick results. Using cutting-edge technology your dental crown is up and ready within a day. This is a massive improvement over traditional crowns that could have otherwise taken you two to three visits plus another 2 weeks of waiting for it to be fabricated.
Accuracy – An intraoral camera is used to take accurate impressions of your teeth. These impressions are in 3D so the dentist can fully see all the sections of the teeth.
Durability – Same day dental crowns made using CAD/CAM Dentistry are proven to be more durable than the traditional crowns. With proper care and excellent oral hygiene, your same day dental crowns can last longer than any traditional crown.
Same Day Dental Crowns in Bondi
Time is gold; that's why at Bondi Dental we want you to have excellent dental crowns without wasting any time. Our durable dental crowns are made with the latest technology in modern dentistry. Rest assured that your dentist in Bondi Dental is just as skilled.
Experience cutting-edge same day dental crowns in Bondi today!
Same Day Dental Crowns in Bondi
Call us at (02) 9365 7187 or request your appointment online.
Visit us at 134 Curlewis St in Bondi Beach.