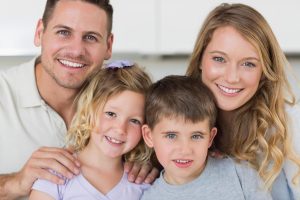 Bondi Dental has been established in the Bondi area for over 30 years.
We have maintained a very good reputation in providing high-quality dental care for the Bondi community and people from surrounding suburbs.
We are family dentists who provide general dental care for you and your family using the latest equipment and technology.
Great effort has been taken to provide you with a pleasant dental experience with friendly smiles, fresh flowers, great music, and the calming aroma of cappuccino from our coffee station.
Bondi Dental treats patients with the following conditions
Bad breath
Bleeding and swollen gums
Tooth cavities
Loose teeth
Broken teeth
Chronic tooth decay
Dental services provided by Bondi Dental
Professional diagnosis
Active maintenance (regular check-ups, scale and cleaning)
Root canal therapy
Treatment of chronic conditions
Tooth colored fillings
Porcelain veneers
Dental/Oral Hygiene
Recent studies indicate that there is a link between oral health and general health. Keeping your teeth and gums in top condition is a simple, yet important way to help maintain good overall health.
In the past, the importance of regularly maintaining the health of our teeth and gums has been underestimated. Healthy teeth depend on healthy gums.
It is therefore very important that we keep our gums healthy by:
proper brushing
flossing between teeth
regular visits to the dentist to check, clean and
remove plaque build up
Active Maintenance Dental Program
(6 monthly dental check-up, examination, scale and clean)
"Like your car which needs regular maintenance, so do your teeth"
At Bondi Dental, we believe in helping you keep your whole mouth in top condition and are pleased to invite you to join our Active Maintenance Program (six-monthly dental check-up, examination, scale and clean).
Being part of our Active Maintenance Program only requires regular visits to examine your oral health condition, monitor the health of your gums, and professionally remove plaque build-up and bacteria.
General Dentistry in Bondi
To provide you with the best possible care, we have an experienced, gentle, and caring Dental Hygienist as part of our team to thoroughly clean and remove plaque build-up, and provide you with expert oral hygiene education.
If you have not taken part in our Active Maintenance Program before or have not attended an Active Maintenance Appointments in the past six months, we encourage you to make an appointment with us today.
Call your Bondi dentist on (02) 9365 7187 or visit us at 134 Curlewis St. in Bondi Beach.
See also