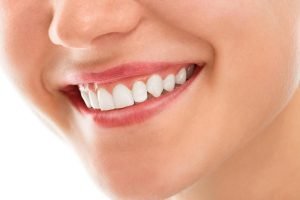 Porcelain fillings give aesthetically pleasing results. Because they look like natural teeth, it is hard for anyone to tell that you might have a filling.
Although porcelain filling procedures are often elective, they can also repair cracked or broken teeth and teeth that have been worn down from abuse (like nail-biting or teeth grinding).
Why Choose Porcelain Fillings?
If you are uncertain if you should choose porcelain fillings or not, the answer is to opt for them. These fillings are a popular choice of our satisfied patients, and for various reasons.
Among the many reasons for this, the most important ones are that these fillings are all-around better in strength, fit, and look.
Cosmetic Benefits of Porcelain Fillings
Porcelain is a highly desirable material and common filling because it's:
Unobvious – it's barely noticeable!
Durable – prevents multiple after-procedure repairs
Aesthetically pleasing
Chemically stable
Wear-resistant
Long-lasting
The Porcelain Filling Procedure
During the filling procedure, you will be under local anaesthesia. Local anaesthesia helps numb your teeth, gums, and surrounding tissues to avoid pain and discomfort.
Your Bondi dentist will then remove the decay and put the porcelain material into the space left after cleaning the affected tooth.
When the procedure is finished, your mouth will remain partially numb for a time. There are no significant risks related to porcelain fillings but be sure to keep your dentist's contact details in case of concerns.
The main function of porcelain fillings is to restore your tooth structure and provide a natural appearance.
Porcelain fillings can also be used to repair any damage to teeth caused by excessive teeth grinding (bruxism) or to replace parts of a damaged tooth.
At-home Care for your Porcelain Fillings
Practices for taking care of your porcelain fillings are not different from those used to prevent cavities.
Here's what you can do:
Brush your teeth at least two times a day with a fluoride-containing toothpaste
Floss once daily
Have a healthy diet, limit sugary, sticky foods
Gargle with an alcohol-free mouthwash
Avoid using cigarettes and other tobacco products
Limit consumption of staining foods and beverages
Drink water instead of acidic drinks
Avoid biting down and chewing hard foods
See your Bondi dentist at least annually for check-ups and cleanings, and more often if recommended by your dentist
Porcelain Fillings in Bondi
The durability of your teeth is important to your overall health. However, despite how much we want them to stay strong for a lifetime, many factors can cause them damage.
Say goodbye to ugly teeth today. Start your journey to a healthier and more beautiful mouth at Bondi Dental today!
Porcelain Fillings in Bondi
Call us on (02) 9365 7187 or request your appointment online today!
We are located at 134 Curlewis St in Bondi Beach.