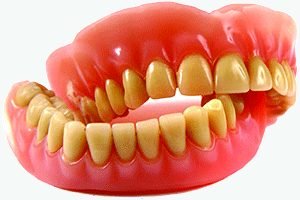 Dentures are a removable substitute for missing teeth. One of the multiple options under restorative dentistry, dentures have helped bring back the smiles of many people.
However, despite their sturdy nature, dentures can still break. A broken denture can be like opening a can of worms – one wriggling problem after another. Eating is almost impossible, speech becomes inaudible, and smiling is never an option.
When this happens, you can trust your dentist Bondi to help you. Bondi Dental provides 24/7 dental emergency care for you and your loved ones in the Bondi community, the Eastern Suburbs, Sydney and its surrounding areas.
Common Reasons for Denture Damage
Your dentures can break for several different reasons. We have listed the most common of these.
Natural Wear and Tear
Every day, your dentures receive pressure from chewing, grinding, and other normal functions of teeth. Over time, this pressure weakens your dentures and causes them to break.
Abuse
Your dentures have limitations. You cannot use them for things other than your teeth's natural actions. Biting down too strongly or eating foods that are hard or sharp can contribute to denture damage.
Imperfect Fit
Dentures that are not perfectly fitted to your mouth can move around and easily fall out. Couple this tendency with progressive bone loss, and your dentures are exposed to breakage.
Accidents
Dentures can fall out anytime if they are not perfectly fitted to you. Taking them out at night to let your gums rest also opens a window for them to fall and break.
What To Do When Your Dentures Break
In case of broken dentures, it is important to schedule an emergency appointment with your dentist right away. This is the best way to end your inconvenience and discomfort as soon as possible.
What Your Bondi Dentist Can Do?
While dentures are a good missing-tooth replacement option, the permanence and natural look of dental implants make them a great choice.
At Bondi Dental, we offer high-quality and durable dental implants as missing teeth replacements.
If properly cared for, dental implants can last for several years, and sometimes even for life! This means costs can be lower in the long term since dentures, in comparison, will need replacements frequently.
Why Choose Dental Implants Over Dentures?
Dental implants cost more upfront than dentures, and therefore many people choose dentures without further investigating dental implants as an option.
When you consider the additional costs of dentures, including cleaning solutions, adhesives, repairs, and denture replacement, implants are a better financial solution and well worth the extra upfront cost.
Before Deciding on your Dental Restoration
With so many things at stake, like your overall health and self-esteem, we suggest you consult your Bondi dentist before reaching a decision.
At the end of the day, your dentist is your best resource to help you decide what option works best for you and your mouth. Remember that you may decide to start with dentures and eventually progress to dental implants, but dental implants are a more permanent option.
Broken Dentures in Bondi
Bondi Dental is ready for your dental emergencies 24/7. Rest assured that we'll treat your dental emergency even after office hours, on weekends (Saturdays and Sundays), and on all Public Holidays.
If you have dental emergencies and/or require immediate pain relief, call (02) 9365 7187 to make an appointment with Bondi Dental's expert dentists.
Visit us at 134 Curlewis St in Bondi Beach.