Restorative Dentistry Bondi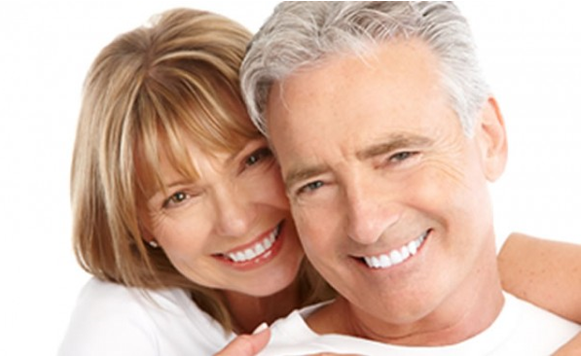 In general, to restore your teeth means to repair and/or reinstate your teeth to their original form and function.
Restorative dentistry involves simple dental procedures such as tooth fillings, tooth extractions, replacing broken or heavily decayed teeth with crowns and/or bridges.
At Bondi Dental, our expert dentists are trained in more complex restorative work such as full mouth rehabilitation involving several, or all of the following procedures:
Full mouth teeth build-ups
Single Dental Implants
Multiple Dental Implants
Implant Dentures
Apart from restoring the proper function of your teeth, good restorative dental work also restores your youthful appearance.
Below is the case history of a 67 year old patient, who came to see Bondi Dental with heavily compromised dentition, faulty crowns, toothache, and chewing difficulties. We had to remove all faulty dental work, did a build-up to restore his correct bite, re-do failed root canal treatments, and replace all faulty crowns with dental implants, bridges, and new crowns.

The result is highly satisfactory. Not only can this patient resume the normal function of his teeth, he now looks 10 years younger!
Restorative Dentistry Services by Your Trusted Bondi Dental
Composite (tooth-coloured) fillings
Replace amalgam fillings
Full mouth reconstruction
Worn teeth (build-up)
Restore broken teeth
Dental crowns and bridges
Partial and full denture
Dental implants
Your trusted dentist Bondi Dental also restores broken front teeth using composite veneers in just a matter of hours. See case below:

Restorative Dentistry in Bondi
If you require any restorative dental work, please make an appointment with our Restorative Dentist by calling Bondi Dental right now at (02) 9365 7187
Visit us at 134 Curlewis St in Bondi Beach