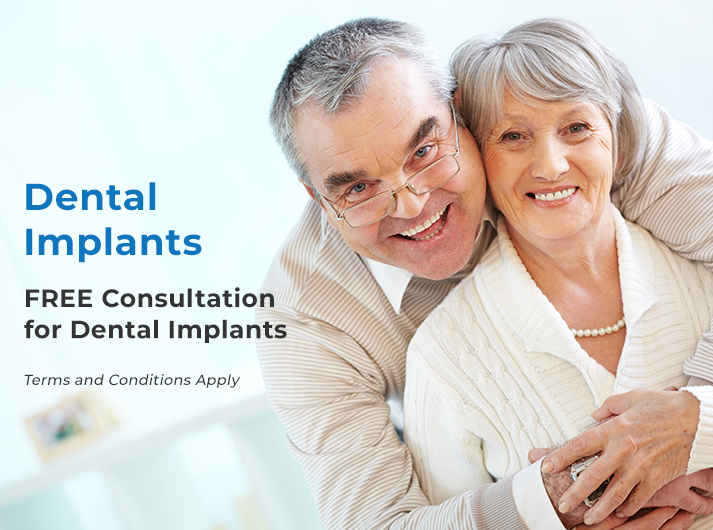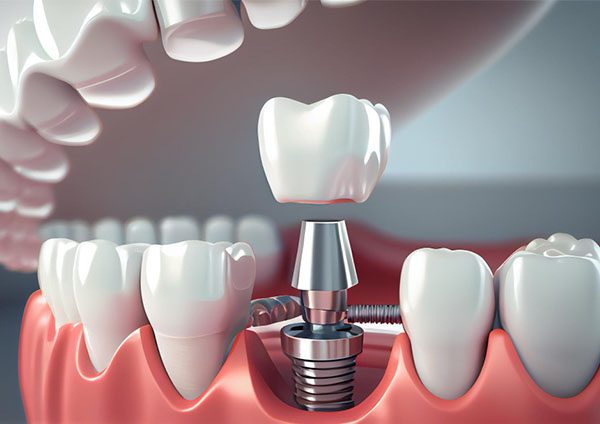 What are Dental Implants?
Dental implants are artificial tooth root replacements made of titanium, which are surgically placed into the jaw to replace missing roots so that crowns or bridges can be placed.
Depending on your oral condition, Bondi Dental's expert dentists will give you proper advice on what type of dental implant placements best suits your actual needs.
Single Implant
Multiple Implants
Implant Denture
Implant Bridges
What does a Dental Implant Procedure Involve?
Consultation
Your journey with us starts with an initial consultation, followed by X-rays and study models. After a thorough review and discussion, a treatment plan and its associated costs will be provided.
Surgery
The process begins with the surgical placement of titanium implants in the jaw. Over the course of 4 to 6 months, these implants will integrate naturally, with the addition of temporary teeth whenever necessary during this period to maintain your oral health and appearance.
Prosthetic placement of tooth/teeth
Your dentist will uncover the implant, create a model, and craft new crowns or bridges. These replacements will closely mimic the look, feel, and function of your natural teeth.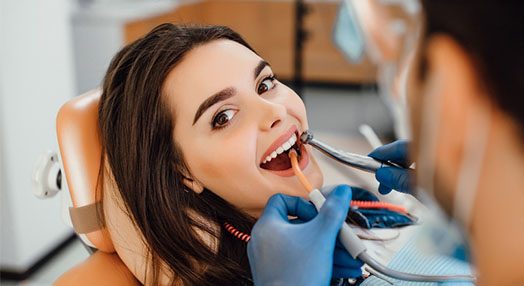 Book your FREE Dental Implants Consultation today
Dental implants are a strong, secure, and durable way to replace missing teeth that also look very natural.
Dental Implant Procedures in 6 Steps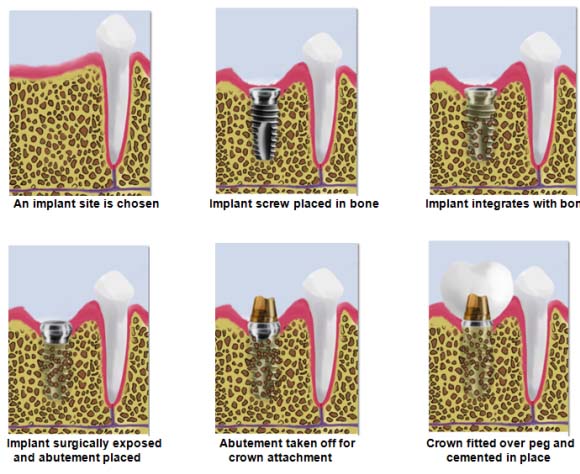 A complex case of multiple implants with bone grafting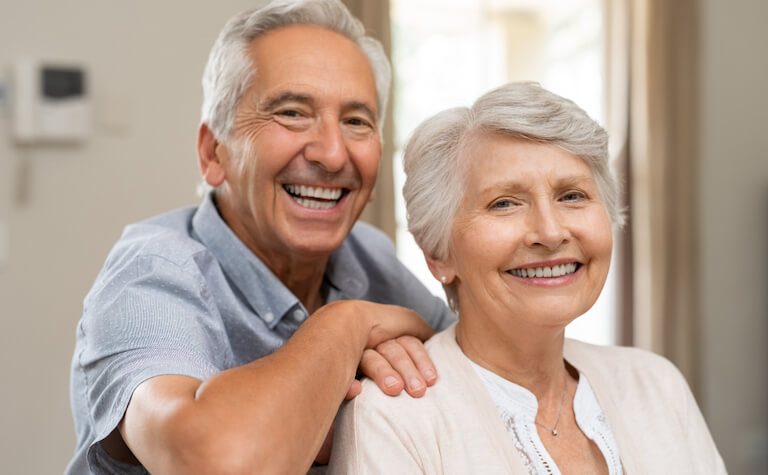 The top 5 benefits of dental implants
Improved Aesthetics: Dental implants enhance your smile and facial appearance by closely resembling natural teeth.
Enhanced Chewing and Speaking: They provide a stable foundation for eating and speaking, similar to natural teeth.
Long-lasting Solution: Dental implants are a durable, long-term solution for tooth replacement.
Preservation of Bone Density: They help prevent bone loss, maintaining your natural facial structure.
Convenience and Comfort: Dental implants are a fixed, permanent solution, making them more convenient and comfortable than removable options like dentures.