Full Mouth Reconstruction Restores Your Smile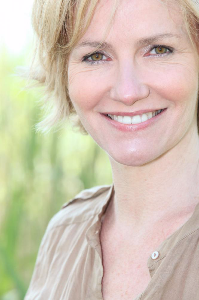 Full mouth reconstruction, also known as full mouth rehabilitation, is a term used to describe the process of rebuilding the teeth in both upper and lower jaws. This treatment will not only lift your confidence about how you look, as it will also uphold your overall dental health. This is because aside from replacing missing or broken teeth, full mouth reconstruction also restores the function of the supporting structure of your mouth, which is your jaw and gums. After the whole process, your mouth will then look and work the way you want it to.
Full mouth reconstruction usually involves general or restorative dental procedures such as crowns, bridges, and dental veneers. This complex procedure combines restorative, neuromuscular and cosmetic procedures. The objective is to rebuild not only the appearance of your teeth but also its structure and function.
Who Needs Full Mouth Reconstruction?
There are plenty of causes why your teeth might be in bad condition, counting neglect, trauma as well as preventive dental care that become damaged and needs replacement. Full mouth rehabilitation is recommended for the following reasons:
Missing teeth
Several chipped or broken teeth
Chronic jaw pain, popping or clicking of the jaw
Frequent headaches, back pain and muscle tenderness
If you are a candidate for mouth reconstruction, your dentist will start with an evaluation to determine specifically the type of procedures you will need.
Treatments Involved in Full Mouth Reconstruction
Full mouth reconstruction will involve several dental treatments. Dentists will usually recommend one or more of the following, which will depend on your specific condition.
Restorative Dental Treatments (dental crowns, bridges, inlays, onlays, and fillings)
Cosmetic Dentistry (teeth whitening, porcelain veneers, dental bonding and gum re-contouring)
Orthodontics (Invisalign, traditional metal braces, retainers, spacers, and expanders)
Implant Dentistry (dental implants replaces missing teeth to replicate them from root to crown)
TMD Treatment (correction of problems that involve TMJ and the bite)
Bruxism Treatments (resolves teeth grinding and related symptoms)
Periodontal Treatments (scaling, root planning and gum surgery)
Oral Surgery (root canal treatment, tooth extractions, soft and hard tissue grafting)
The process generally takes time. Most of the time, the procedure takes at least a year to complete since full mouth reconstruction involves multiple phases and dental visits.
High-quality and Comprehensive Full Mouth Reconstruction in Bondi
Full mouth reconstruction makes your entire mouth beautiful while providing more comfort and less tension in the jaw and neck. If you believe you're a candidate for full mouth reconstruction, consult your trusted dental team in Bondi here at Bondi Dental. Our dental experts also specialize in more complex restorative work such as full mouth rehabilitation. We provide top-rate dental procedures to help regain your smile and confidence through restoring the aesthetics and function of your mouth, teeth and jaw. See us today and feel the difference of having a complete, healthy smile.
Contact us today to claim your FREE Dental Consultation on dental checkup, smile make-over, and dental implants.
Call your Bondi dentist on (02) 9365 7187 or book your appointment online.
Visit us at 134 Curlewis St in Bondi Beach.