Why Prefer Composite Filling in Bondi?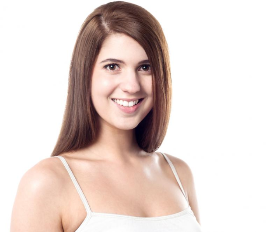 Dental fillings are one of the most primary solutions preventing the further development of decay on teeth. It is also the most conservative approach to restoring them.
Patients who would like to retain the natural whiteness of their teeth usually prefer white fillings such as composite resin. This kind of tooth-coloured filling is sometimes made of powdered glass, silica, quartz or other ceramic elements.
Composite fillings are currently the most broadly used fillings aside from amalgam fillings. Since this filling resembles the actual shade of your teeth, it is very suitable to be applied on the teeth that are most noticeable.
Application of Composite Filling
The primary function of composite fillings is treating tooth cavities with decay. Since this dental condition is more frequent among children, the procedure is mainly performed on them seeing that they are the ones who love consuming lots of sweets and sugary foods.
The durability of composite resin would depend on the way you take care of it. Also, it varies with the tolerance and the process applied to seal the cavity's crater. Nowadays, latest synthetic resins have been made that are estimated to last for decades.
Functions
In this modern time, the composition of the resin has been made stronger than before. As a result, it is not only use for front teeth but also for the back teeth or molars.
Composite fillings have aided children and adults for every arrival of tartar and decay.
Composite fillings also prevent tooth fractures and crooked teeth through reinforcing and conditioning the tooth's enamel.
Advantages
Composite filling are not only well-recognised for the aesthetics they produce as they are also regarded for the durability and longevity they can provide. With this kind of dental filling, a person may only be had composite filling completed once or twice in his lifetime since the degree of strength the bonded resin makes rapidly improving.
Improve Smiles with Composite Filling in Bondi
To effectively guide you with the composite fillings your teeth need, consult your dental care partners here at Bondi Dental. With our comprehensive restorative dentistry, we can regain the shape and functionality of your teeth. We have a remarkable work on composite (tooth-coloured) fillings to renew your teeth including the quality of your oral health, made possible with our cutting edge dental equipment and outstanding expertise in dentistry.
Contact us today to claim your FREE Dental Consultation on dental checkup, smile make-over, and dental implants.
Call your Bondi dentist on (02) 9365 7187 or book your appointment online.
Visit us at 134 Curlewis St in Bondi Beach.