Discover the modern way to deal with your missing teeth.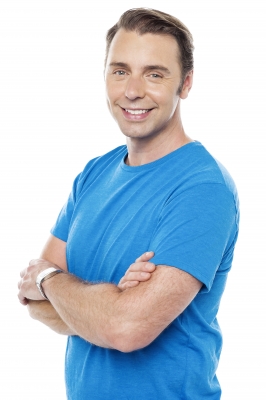 Tooth loss is a common issue that millions deal with every day. Most people think that it is just a matter of appearances, making anyone with missing teeth ashamed to smile, laugh, and talk. While that is a part of the issue, it is not limited to that. Your overall being is also affected by missing teeth. From your nutrition and health, to your confidence and ability to relate with people, missing teeth has a serious negative impact.
Finding a solution to missing teeth should be a high priority. While there are several tooth replacement options available today, the best and most advanced option is Dental Implants in Bondi.
There are quite a lot of benefits in getting Dental Implants as replacement for missing teeth. In particular, these are four most significant benefits.
Dental Implants Are Made To Endure
You don't have to worry about Dental Implants wearing out over time. They are designed to last a long time, being made of strong and durable materials. This makes a dental implant resistant to daily wear and tear. Combined with proper oral hygiene, good dental habits, and regular visits to your Bondi Dental dentist, they can last an entire lifetime. Also, they can be used in combination with dental crowns, bridges, and dentures, helping them become stronger, more stable, and more effective.
Dental Implants Fit Perfectly In Your Mouth With Other Teeth
Dental Implants in Bondi are 100% secured in your mouth. There is no chance of them getting removed accidentally while eating or speaking. They can also be easily adjusted, if needed, by your dentist here at Bondi Dental. Perhaps even more importantly, the perfect fit of dental implants allow them to restore speech problems caused by missing teeth.
Tooth Function is Restored Completely By Dental Implants
The original function of the missing tooth is restored 100%, or even improved, by the Dental Implant. This allows you to eat all the food you've always wanted without any problems, unlike when you still had missing teeth. This also has health benefits, because digestion starts in the mouth. How well your teeth chew the food before it reaches the stomach has an effect on how well the food is finally digested. As such, dental implants help you digest food well, and therefore help your body become better able at absorbing the nutrients from the food.
Dental Implants Are As Good As Natural Teeth
The effects of Dental Implants in Bondi go beyond simply restoring your missing teeth's functionality. They are also designed to perfectly resemble how your teeth once looked like. Dental Implants restore the overall appearance of both your tooth and your mouth back to perfect condition. As such, dental implants give you back that look that you once lost when you lost teeth. This allows you to smile, laugh, and talk again, without being worried about how you look.
Superior Dental Implants In Bondi
Enjoy all of these benefits using the most advanced way of having your missing teeth restored. Here at Bondi Dental, we provide only the highest quality Dental Implants in Bondi. Our mission is to help you get back that perfect smile that you've always wanted. Enjoy modern dentistry at the most relaxing premises, by visiting us at our dental clinic conveniently located in the Eastern Suburbs.
Call your Bondi dentist on (02) 9365 7187 or book your appointment online.
Visit us at 134 Curlewis St in Bondi Beach.