Oral Bacteria: What are the Pros and Cons?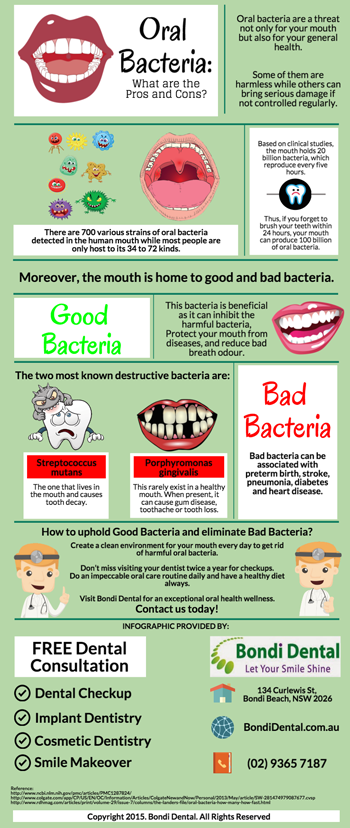 Oral bacteria are invisible to the naked eye. Since you can't also feel or taste them, you'll be unaware that they are already gathered inside your mouth. On the brighter side, there are good bacteria that will help your mouth stay fresh and healthy. However, if you are poor with your oral hygiene, the harmful bacteria will invade the harmless ones and create an unpleasant environment around teeth and gums. Bad breath is one of the many results of accumulated bad oral bacteria. If not inhibited correctly, they can also damage your teeth and gums significantly, leading to more serious dental health problems.
Oral bacteria are inevitable. They constantly exist inside our mouth. The good thing is they can be managed so they can bring less harm to your oral wellbeing. It's always been a rule to maintain a healthy mouth with the help of oral hygiene. To boost this daily regulation, you also need to visit your dentist once or twice a year for professional teeth cleaning. If the mouth is clean and sanitised, good bacteria will prevail more, keeping you away from mouth odour and dental caries.
Here at Bondi Dental, we help you get rid of unsightly bad bacteria and let you keep an admirable healthy mouth. We offer top-rate oral care treatments such as professional teeth cleaning for overall tongue, teeth and gum health. Our expert dental team also gives you useful and proper guidelines for you daily oral care regimen so you can experience superior oral wellness, whenever, wherever.
Contact us today to claim your FREE Dental Consultation on dental checkup, smile make-over, and dental implants.
Call your Bondi dentist on (02) 9365 7187 or book your appointment online.
Visit us at 134 Curlewis St in Bondi Beach.