Guide on Dental Implants: What Dental Implant Is Right For Me?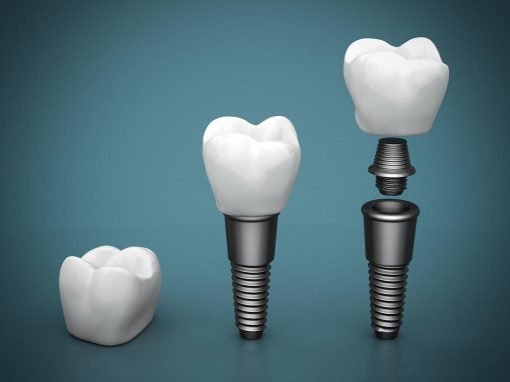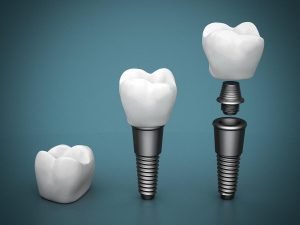 The dental implant is one of the single most important and revolutionary restorative dentistry options.
Designed to replace missing teeth with appearance and function similar to that of natural teeth and beautifully enhance smile aesthetics, dental implants Bondi can be a great alternative to bridgework and traditional dentures.
At Bondi Dental, we recommend that any missing tooth is treated as soon as possible, as leaving them untreated can cause a series of cascading dental and health problems.
And while dentures and bridges are options, in many cases, dental implants are the best choice to replace lost teeth.
Let's examine why implants are a good choice, and what kind of dental implants are out there.
Why are dental implants a good choice?
There are several reasons implants (if they can be used) are the optimal treatment:
Improved appearance. Dental implants feel, work, and look like natural teeth.
Nearly permanent. Because they fuse with the jaw, they become permanent.
Improved speech. Dental implants allow speaking without the worry that dentures might slip.
Improved comfort. Because they are permanent, implants eliminate the discomfort of removable dentures.
Easier eating. Dental implants work like your natural teeth.
Improved self-esteem. Dental implants give you back your smile.
Improved oral health. Dental implants don't require reducing other teeth, and more of your teeth are left intact. Individual implants allow easier access between teeth, improving oral hygiene. Finally, they keep your jaw bone from eroding. All of these mean enhanced oral health.
Implants remove the inconvenience of removing dentures and the need for adhesives.
If your jawbone cannot support dental implants, several techniques can be used to rebuild the bone, restore your natural jawline and provide a sturdy foundation for implant-supported teeth.
These include:
Bone augmentation. This involves restoring or regenerating bone in your jaw when it is not able to support implants otherwise. Research shows that using bone additives and growth factors to fortify the bone generally achieves the best results.
Sinus Lift. This involves adding bone below the sinus in cases where the natural bone has deteriorated due to missing upper back teeth.
Ridge expansion. If your jaw isn't wide enough to support dental implants, bone graft material can be added to a small ridge, or space, created along the top of your jaw.
But if you are a good candidate for implants, including a jawbone sturdy enough to support them, you should understand your implant options.
Dental Implant Options
Historically, there were two kinds of dental implants: (1) endosteal and (2) subperiosteal.
Endosteal implants are placed "in the bone," and subperiosteal implants rest on top of the jawbone under the gum tissue.
Subperiosteal implants are no longer used because of their poor long-term results in comparison to endosteal dental implants.
Among subperiosteal implants, your choices will largely be determined by how many teeth you are missing.
Single Tooth Implant. A dental implant is a cylindrical screw or post inserted into your jaw to replace your tooth root; this post supports an artificial tooth.
Once the implant has been placed, it is left for two to six months. During this period the implant and the bone will bond in a process called osseointegration.
Once the post is bonded, a replacement tooth based on your precise measurements is attached to the implant via a connector known as an abutment.
Because the tooth implant is "rooted" to your jaw, it offers unmatched strength and stability. Basically, you have a tooth that can do everything a natural tooth can.
The single implant method is excellent for those who have lost a tooth to disease or injury, allowing patients to restore function, beauty, and health.
Multiple Tooth Implants. If you are missing two or more teeth, multiple tooth implants are required. The number of implants needed depends on the number of teeth that are missing and their location.
For patients who have lost all their teeth due to decay or gum disease, an option is available to provide stable and comfortable prosthetic teeth using a small number of implants.
Implants are placed in areas of good healthy bone, and a thin denture prosthesis is screwed into place. This results in a denture that is permanent and feels like natural teeth compared to traditional dentures.
Stabilized dentures are a good option for patients with uncomfortable, painful, or poorly fitting dentures. Implant dentures provide more support and strength and can be snap-in or permanent.
The Bondi Dental Advantage
Bondi Dental is conveniently located in the Eastern Suburbs – Bondi Beach, Bondi in Sydney. Our exceptionally skilled dental professionals have more than 60 years of combined experience in all fields of dentistry.
We provide high quality dental preventative, restorative, and cosmetic services for all patients in the region.
Bondi Dental has free parking behind our building and offers a FREE Dental Consultation including a complete dental check-up.
We are open 7 days a week 8 am – 8 pm!
We are your family-friendly Bondi dentist located at 134 Curlewis St in Bondi Beach.