How To Keep Healthy Teeth During Holidays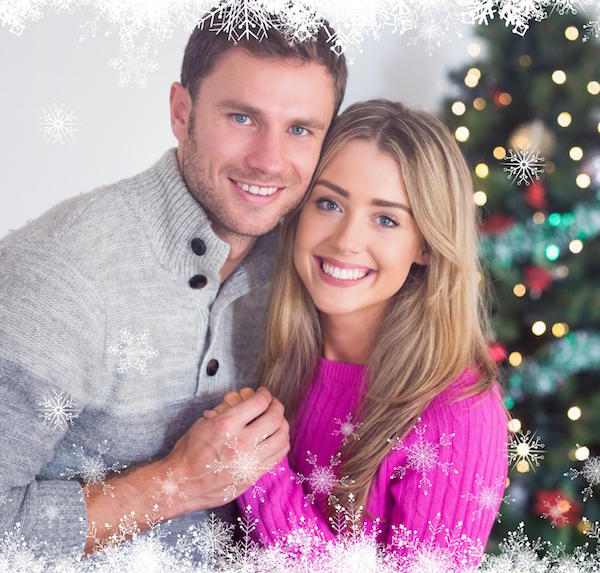 The Holiday Season is upon us. It could also be called the Snack Season, the Calorie Season, or the Tooth Decay Season. At Bondi Dental, we want you to survive the holidays without suffering any dental issues.
This holiday season make it a goal to try to do better than last year and the year before that. You don't have to transform into the perfect health fanatic; instead, just try to make some measurable improvements over your past history. One way to do this is to monitor you intake of sweets and other sugary foods.
Remember, by keeping your teeth healthy, you help to keep your whole body healthy.
Risks of Sugar
Acid in the mouth causes cavities. Natural bacteria in your mouth also consume sugar when you eat it. After bacteria consume sugar they excrete acid. Tooth enamel is strong, but cannot resist acid. Acid decalcifies or demineralizes tooth enamel by taking away its structure, thus creating decay.
When it comes to surviving the holidays this year, here are some suggestions about how to take care of your oral health, and at the same time, your overall health.
Helpful Holiday Strategies
Be realistic about these strategies
Most of us admit that we sometimes don't carry our strategies out perfectly. But even if we don't always achieve them, even achieving them half the time is an improvement. So if you do something that contradicts these strategies? Do better tomorrow. Dental health is an ongoing process!
Stay away from sticky foods
Sugar-related problems occur when sugary coating remains on your teeth. Choosing less sticky goodies, particularly if you are unable to brush immediately, reduces the risk of damage. Choose less sticky foods like fruit salad over muffins, or cake over chocolate fudge.
Carry your own dental supplies
Prior to the holidays, pickup extra mini-tubes of toothpaste and some small toothbrushes. They are convenient to carry and use. Trial or small sized packages of mouthwash and dental floss are also convenient and help keep your mouth healthy and fresh!
Don't neglect flossing and brushing
Brush twice a day and floss before bed. Every morning. Every night. Make this an everyday routine and stick to it. Brushing should take at least two minutes. Sing along to yourself while you brush to time it, or use an electronic toothbrush with a built-in timing function.
Reduce caffeine and alcohol intake
The rollercoaster ride of hydration and energy levels that results from drinking caffeine in the morning leads to sugar cravings. Control your consumption of these drinks, because that can help you control your craving for sweets.
Schedule a January dental visit at Bondi Dental
Please contact us for a January appointment after the sometimes over the top month of December. Minor problems can be identified and treated before they grow into anything greater. After the holidays it just makes sense to make certain that your New Year will start out with great dental health.
The Bondi Dental Advantage
Bondi Dental is located in the Sydney area, at Bondi Beach. We offer high quality dental services for the holidays and beyond. Bondi Dental offers free parking at the rear of the building and FREE Dental Consultation including a complete dental check-up.
We provide services under the Bulk Bill Child Benefit Schedule (up to $1,000 over a two-year period for children ages 2 to 17).
Our Special Offers
At Bondi Dental, our goal is to make quality dental care affordable. We encourage you to take advantage of our latest offers. To find out more, visit our special offers page today!
Call your Bondi dentist on (02) 9365 7187 or book your appointment online.
Visit us at 134 Curlewis St in Bondi Beach.