Explaining Cosmetic Dentistry at Bondi Dental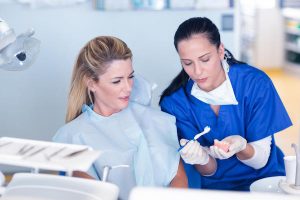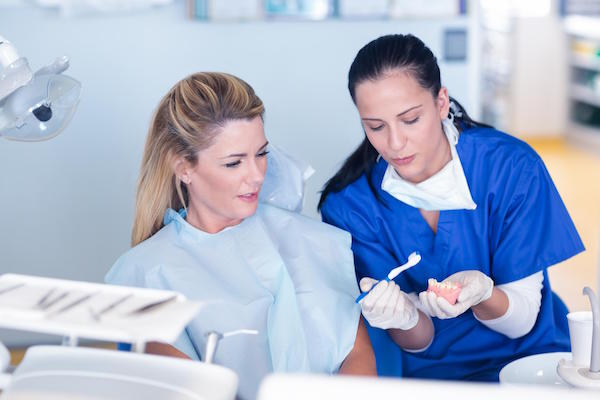 Do you want a more attractive smile? Everyone seems to know how important having a healthy smile can be to their self-confidence.
And studies show that people with more attractive smiles tend to be treated better in daily life, love, and at work.
If your teeth are stained, discoloured, gapped, worn, chipped, broken, misaligned, or misshapen, cosmetic dentistry can give you a better smile.
Your smile can be improved through one or more of the cosmetic dentistry procedures offered by Bondi Dental.
Cosmetic dentistry improves the appearance, but not necessarily the function, of your teeth, gums, or bite.
Read on to find out more about some of the cosmetic dental services that Bondi Dental offers!
Our Procedures
Let's take a close look at some of our cosmetic procedures.
Teeth whitening can be done in your dentist's office or in the comfort of your own home. Bondi offers two approaches.
Professional Home Whitening. Home whitening is cost-effective and straightforward.
We take impressions of your teeth, then make moulds and custom-fitted trays which are used to hold tooth bleaching gel in your mouth. Instructions about wearing them and they should be followed carefully.
LED (In-chair) Teeth Whitening. This procedure is carried out by a dental professional using an LED lamplight.
The process takes about 1-2 hours depending on the degree of 'whiteness' that you wish to achieve. LED whitening is the fastest and most effective technique of teeth whitening.
Bondi Dental only uses top quality LED lamps and teeth whitening gel from the USA, which are safe and effective.
Porcelain veneers are a thin layer of ceramic tooth-coloured material bonded to the teeth, which can do the following:
Restore fractured or discoloured teeth
Correct shapes of teeth
Close gaps between teeth
Lengthen worn teeth caused by night grinding
Straighten misaligned or crooked teeth
Correct stained teeth that cannot be bleached
Porcelain veneers at Bondi Dental
A dental implant is a titanium post embedded in the jawbone, then covered with natural-looking crowns to create you a more permanent and natural solution.
There are multiple kinds of dental implants, and Bondi Dental will help you choose the option that is correct for you:
Single Implant
Multiple Implants
Implant Denture
Implant Bridges
What are the advantages of Dental Implants?
Improved appearance
Improved speech
Improved comfort
Easier eating
Improved self-esteem
Improved oral health
More about implants at Bondi Dental
Myobraces can straighten teeth without the hassle of conventional braces.
Although conventional braces are capable of treating your crooked teeth and giving you a celebrity smile, they can also be painful and some cases you need a permanent retainer to hold the straight profile of the teeth, even after the braces are removed.
The Myobrace System is a preventive pre-orthodontic treatment that not only creates perfect straight teeth but also addresses underlying orthodontic issues.
More about Myobrace at Bondi Dental
Invisalign is a popular orthodontic treatment for those who want to improve the alignment of their teeth to create a better smile appearance.
Invisalign is among the most advanced clear aligner systems available. It uses a series of clear, removable aligners to guide your teeth into their proper alignment, gently and gradually.
More about Invisalign Bondi Beach
Smile Makeover. A smile makeover improves the appearance of the smile using one or more cosmetic dentistry procedures that are combined for maximum effect.
Possible procedures include teeth whitening, dental veneers, dental crowns, and dental implants, among others.
Smile makeover at Bondi Dental
Other treatments
Bondi Dental has even more treatments than we have space to explain fully. Here is a list of some other treatments that have positive cosmetic effects.
Enamel shaping and contouring involves a filing-like procedure to subtly reshape your teeth.
Dentures give you a removable plate with one tooth to a full set of artificial teeth.
Bonding uses tooth-coloured composite resin to improve the shape of your tooth.
Tooth-coloured fillings can improve the shape, size or colour of your teeth.
Bridges involve attaching natural-looking teeth replacements to both sides of a gap in order to close it.
Crowns, Usually made from tooth-coloured porcelain are bonded to your damaged teeth to cover or encircle them.
Obviously, cosmetic dentistry offers a multiplicity of procedures to enhance the appearance of your teeth and your smile.
A significant additional benefit is that some of the more involved procedures like bridges or dental implants can also improve the health and position of your teeth, improving your bite and dental health.
The Bondi Dental Advantage
Bondi Dental is conveniently located in the Eastern Suburbs – Bondi Beach, Bondi in Sydney. Our exceptionally skilled dental professionals have more than 60 years of combined experiences in all fields of dentistry.
We provide high quality dental preventative, restorative, and cosmetic services for all patients in the region.
Bondi Dental has free parking behind our building and offers a FREE Dental Consultation including a complete dental check-up.
We are open 7 days a week 8am – 8pm!
FREE Cosmetic Dentistry Consultation!
Call your dentist Bondi on (02) 9365 7187 or visit us at 134 Curlewis St in Bondi Beach.