Bondi Dental and Dental Spring Cleaning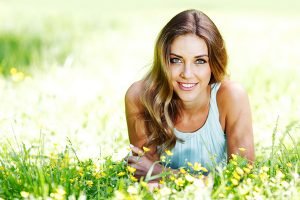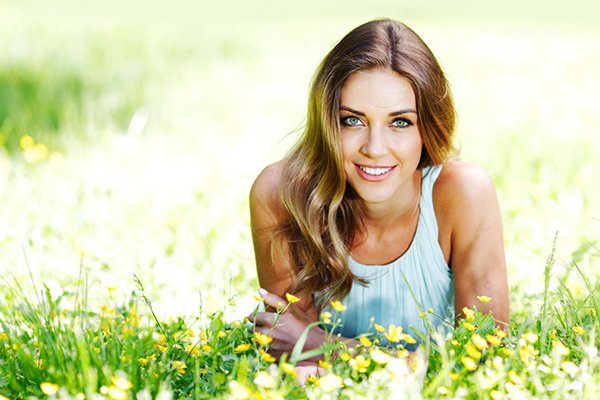 What pops into your mind when you hear the words "spring cleaning"? For many of us, spring means welcoming warmer temperatures and the chance to get out and about by cleaning our windows, cleaning our closets, doing yard work, and other tasks that spruce up the look of our houses.
And while we tend to focus our efforts on our home, exercise routine (sometimes!) and maybe even the nooks and crannies we spent all winter shoving stuff into, there is one more area that can use a little TLC (Tender, Loving Cleaning!).
It's your mouth! There's no better time than spring to fine-tune your oral health care routine, put a fresh shine on your pearly whites, and get any treatments you might need to face the spring with a big smile.
At Bondi Dental, we'd like to share some things you can do and some things we can do to help you with your dental spring cleaning!
What you can do
Go electric. You wouldn't use a carpet sweeper if you could have a vacuum, so why stick with your old-style brush? You can get more cleaning power by making the upgrade to an electric toothbrush. These high-tech brushes remove debris from your teeth more effectively and with less effort.
They are particularly useful for people with flexibility or mobility problems in the hands (e.g. arthritis), and they come stocked with cool features like built-in timers to ensure you brush for two full minutes and address each quadrant of your mouth equally.
Take a close look at your bathroom. Once you have your cool new electric toothbrush, take a look at how much toothpaste, floss, and mouthwash you have. And check that mouthwash for an expiration date – mouth rinses do get old. Also, take a look at cases for your dental tools.
While we work hard to keep our dentures, Invisalign, and mouthguards clean, it can be easy to overlook the cases we sometimes keep them in. These cases can collect bacteria and debris that is bad for your mouth. Give these cases a good, hot scrubbing to make sure they are pristine and clean.
Mix it up – try something new to shake up your routine. Here's an example. Do you find it tough to remember daily flossing? It may just be that you're bored. Consider a new dental floss.
Waxed floss:Waxed floss is the most common floss and comes in a surprising range of flavours (bubble gum, cinnamon, mint – even slightly shocking flavours like bacon).
Floss picks:Floss picks are a good choice if you have difficulty or pain opening your mouth wide enough to use traditional floss.
Dental tape:Dental tape is a thin "ribbon" that easily slides between teeth.
Keep an eye on what you're drinking. When the weather warms up we often start sipping cold beverages. Unfortunately, they can contain sugar and other damaging contents. This is an excellent time to commit to plain water for the majority of your hydration. Iced coffees, sodas, teas and other flavoured drinks leave damaging sugars and acid on our teeth.
What Bondi Dental can do
Dental exam, clean and scale. Regular dental examination, scale and clean has many benefits:
Saves your teeth. The earlier, the better. Keeping tabs on your oral health can protect teeth and money.
Saves money. Regular examinations are far cheaper than dental treatment done later for damage that has already occurred.
Oral cancer screening. Oral cancer destroys oral tissues. Your dentist can detect it through a visual exam and sometimes through dental x-rays. Oral cancer is survivable if caught and treated early.
Fresher breath. With your teeth free from tartar, you'll have fresher breath.
Whiter teeth, brighter smile. Scale and clean removes stains on your teeth, revealing their natural glow.
More about exams, cleans, and scales at Bondi Dental
Whiten that smile! Everyone knows that a mouth full of whiter teeth provides benefits, the most obvious being a brighter more attractive smile. This allows you to eat, talk, and laugh naturally. Another common reason for tooth-whitening is how it affects your personal life – love, social, and work lives have all been shown to be improved with whiter teeth. At Bondi Dental, we can help you choose the teeth-whitening process that is best for you.
More information on teeth whitening from Bondi Dental
Bondi Dental is looking forward to working with you to give your teeth and mouth that spring sparkle!
The Bondi Dental Advantage
Bondi Dental is conveniently located in the Eastern Suburbs – Bondi Beach, Bondi in Sydney. Our exceptionally skilled dental professionals have more than 60 years of combined experiences in all fields of dentistry.
We provide high quality dental preventative, restorative, and cosmetic services for all patients in the region. Bondi Dental has free parking behind our building and offers a FREE Dental Consultation including a complete dental check-up.
FREE Consultation for Checkup, Dental Implants, Cosmetic Dentistry and Smile Make-over.
We are open 7 days a week 8am – 8pm!
Call your Bondi dentist on (02) 9365 7187 or visit us at 134 Curlewis St in Bondi Beach.