Bondi Dental and Your Dental Health in 2019!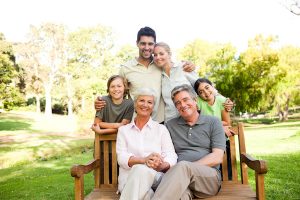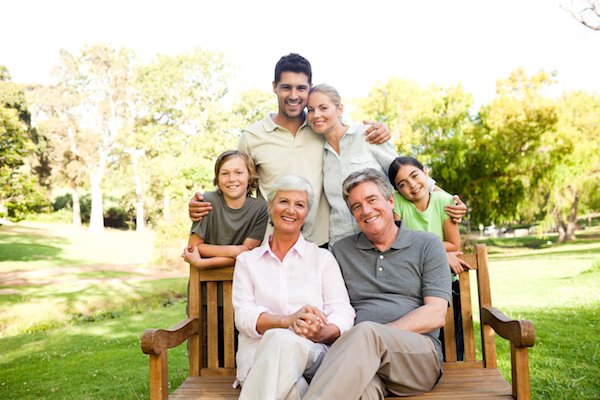 It's that time of year again when we sit down and list resolutions to live by in the upcoming year.
Last year Bondi Dental gave a list of suggested resolutions for our patients, but this year we're doing something a little different – sharing with you the resolutions we live by each day of each year to bring you the best possible dental and cosmetic services.
First, we resolve to follow the dental code of conduct set forth by the Dental Board of Australia, which says, in part:
Practitioners have a duty to make the care of patients or clients their first concern and to practise safely and effectively. Maintaining a high level of professional competence and conduct is essential for good care.
The code contains important standards for practitioner behaviour in relation to:
providing good care, including shared decision-making
working with patients or clients
working with other practitioners
working within the healthcare system
minimising risk
maintaining professional performance
professional behaviour and ethical conduct
ensuring practitioner health
teaching, supervising and assessing, and
Important points include:
Healthcare decisions are the shared responsibility of the dentist and patients.
Relationships based on openness, trust and good communication will enable practitioners to work in partnership with their patients or clients. An important part of the practitioner-patient/client relationship is effective communication, in all forms, including in person, written and electronic.
Bondi Dental recognises and practices its ethical and legal obligation to protect the privacy of people requiring and receiving care. Our patients have the right to expect that we will hold information about them in confidence.
Bondi Dental will always obtain informed consent for the care that we provide to our patients.
Good practice involves sincere efforts to understand the cultural needs and contexts of our patients to obtain good health outcomes. At Bondi Dental we are aware that some patients have additional needs and we modify our approach appropriately.
Minimising risk to patients or clients is a fundamental component of our practice.
Maintaining and developing our knowledge, skills and professional behaviour are core aspects of our practice.
To this, we add three key resolutions
We resolve to respect your time. We offer our patients appointments that fit their busy schedules. For your convenience, we have evening and weekend hours!
We resolve to attend to your concerns. Many of us many people have anxiety or fear about dentistry. At Bondi Dental we promise always to do our best to make your dental visit as comfortable as possible. Never hesitate to tell us how we can make your treatment more comfortable!
We resolve to make dentistry affordable.
We understand that the cost of treatment can be intimidating. Our staff is trained to maximise all dental insurance benefits to ensure insured patients pay as little out of pocket as possible. It is also important to remember that preventive care is the most affordable kind of dentistry, as it saves you money in the future by ensuring you don't need any expensive restorative or gum disease treatments.
Your part
As we mentioned, last year we had a few suggestions for resolutions that could, simply and achievably, help your oral and general health. The full article is here, but the main points are:
Check in with us. Scheduling regular checkups is important as it allows your dentist to monitor your dental health and address any issues before they become bigger problems.
Visiting Bondi Dental every six months is the best way to ensure a clean bill of dental health, so this year, schedule at least two regular appointments and keep your mouth in good shape.
Buy new toothbrushes when needed. Toothbrushes should be changed every three months or so. The New Year is a perfect time to swap out your old toothbrush; then by spring, you'll be ready for another one.
Eat and drink well. Watching your consumption of food and snacks with a lot of sugars, carbohydrates, and acids is a great way to make your new dental health resolution successful. Also, drinking water with your snacks helps make it more difficult for them to stick to your teeth.
Quit all tobacco products. Tobacco use can damage your mouth in multiple ways, increasing your risk for tooth discolouration, tooth decay, receding gums, gum disease, and even throat, lung and oral cancers. Smokers are nearly twice as likely to lose their teeth as non-smokers. So put the tobacco down in the new year!
The Bondi Dental Advantage
Bondi Dental is conveniently located in the Eastern Suburbs – Bondi Beach, Bondi in Sydney. Our exceptionally skilled dental professionals have more than 60 years of combined experiences in all fields of dentistry.
We provide high quality dental preventative, restorative, and cosmetic services for all patients in the region. Bondi Dental has free parking behind our building and offers a FREE Dental Consultation including a complete dental check-up.
We are open 7 days a week 8am – 8pm!
FREE Consultation for Checkup, Dental Implants, Cosmetic Dentistry, Smile Make-over, Invisalign, and Inman Aligner.
Call your Bondi dentist on (02) 9365 7187 or visit us at 134 Curlewis St in Bondi Beach.