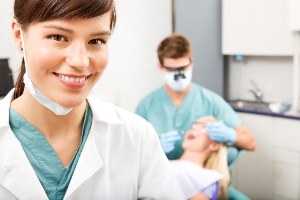 People who are undergoing cancer treatments, especially those who are receiving radiation or chemotherapy, should be especially keen on visiting their local dentist as frequently and regularly as possible.
It is extremely important for cancer patients to receive regular dental maintenance during the course of their cancer treatment. This helps in the active prevention of serious dental and periodontal complications that becomes, otherwise, inevitable
Oral Complications
Cancer treatments, effective as they are, do not often come without a price. Cancer treatments are known to aggressively affect even non-cancer tissues. This includes the oral tissues of the mouth. These damaging effects, however, can be actively kept at a minimal level by seeking professional dental help.
Your local Dentist In Bondi at Bondi Dental creates a dental care program that caters to specific dental needs. Upon your first visit, your local Bondi Dentist conducts a comprehensive dental examination that allows for a detailed assessment of your oral health status.
Throughout the duration of your dental maintenance program, your dentist will constantly keep in touch with your oncologist. This allows for a safer and much more effective treatment and maintenance program.
Advantages
Regular dental upkeep during the course of cancer treatment allows for oral health advantages. Among the most prominent of which include:
Reducing the risk of further and unnecessary oral complication
Identifying and treating any existing infection
Preventing, reducing, and eliminating oral discomfort
Ensuring that you nourishment you receive only comes from healthy food
Improving the overall health outcome of your teeth and gums
Dentist In Bondi
Bondi Dental is well-regarded dental practice that houses a team of dental professionals who have a combined dental experience of over 60 years.
With a local community presence of over 30 years, Bondi Dental remains committed to providing the local Bondi community and its surrounding regions with the very best dental solutions that modern dentistry has to offer.
Experience this commitment to oral health. Claim your FREE dental consultation by calling your local Dentist In Bondi at (02) 9365 7187. Or simply, by booking an appointment online.