Dental Resolutions for Your New Year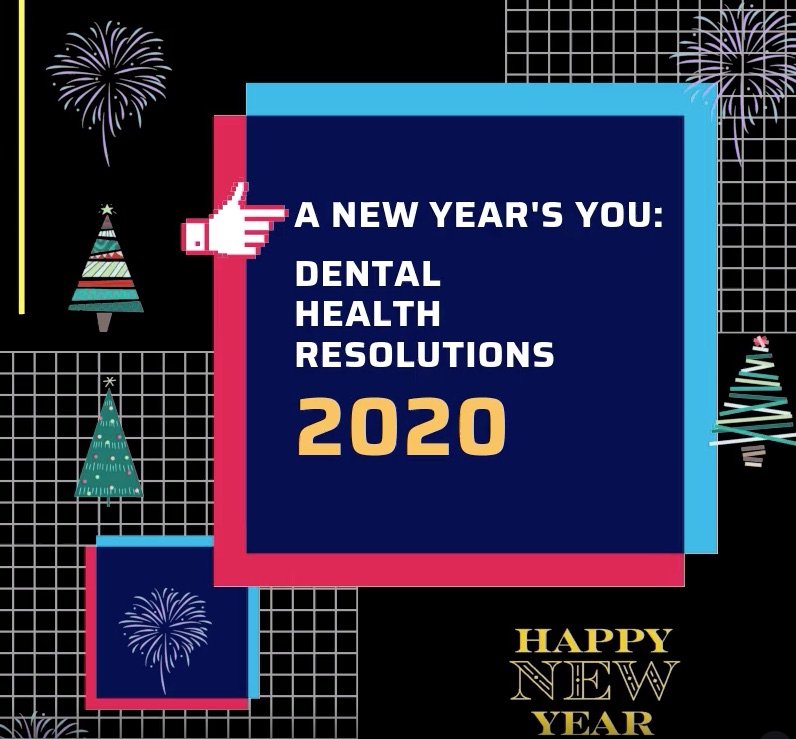 As 2020 approaches, we will hear more and more about resolutions. The most popular resolutions include getting in shape, taking better care of our health, and saving money.
While these are great resolutions and certainly worth pursuing, we very rarely hear someone resolve to improve their dental health in the New Year ahead.
At Bondi Dental, we believe one of the best resolutions that you can make is to take care of your teeth.
Merely by taking care of your teeth, you can improve your social and work lives, and also support those other resolutions to get healthy, save money, and get in better shape.
To help you in 2020, we'd like to offer suggestions on just how you can improve your dental health during the year.
Brush and Floss Regularly
You probably already do this, perhaps occasionally skipping brushing at night. And some of us are far less than perfect when it comes to flossing.
The New Year gives you a chance to build the habits of brushing and flossing regularly in 2020!
By brushing for two minutes twice a day, you can eliminate plaque, bacteria, and ward off cavities and gum disease. Brush and floss regularly and you can be a superstar at your next dentist visit!
Brushing and flossing can help your heart health too! So, if you've been a little bit lazy taking care of your mouth, 2020 is the year to get back on track!
Check in with your dentist
Your Bondi dentist knows what works when it comes to keeping your mouth healthy.
Scheduling regular check-ups is an important part of that as it allows your dentist to monitor your dental health and address any issues before they become bigger problems.
This saves you time and money, as well as keeping your dental and general health in top conditions.
Regular visits remove unhealthy and unsightly plaque that builds up around lower front teeth. That sticky goop can cause gum disease and make your breath offensive to those around you.
Visiting your dentist every six months is the best way to ensure a clean bill of dental health, so this year, schedule at least two regular appointments and keep your mouth in good shape.
Buy a New Toothbrush
Do yourself, and those around you a favour, by buying a new toothbrush!
The New Year is a perfect time to swap out your old toothbrush, then by Spring you'll be ready for another one, and then every season after that continue to switch.
Many dental professionals recommend changing your toothbrush about every three months, after a bout with the cold and flu, or sooner if the bristles are frayed.
Make Healthy Food and Beverage Choices
People don't always think of eating as a part of their dental health regimen.
But watching your consumption of food and snacks with a lot of sugars, carbohydrates, and acids is a great way to make your new dental health resolution successful.
If you can't completely give up on these kinds of snacks, just brush about 20 minutes after consuming them.
This will highly decrease the chances that they can cause cavities.
Another tactic to reduce the acid that causes damage is to follow your snack up with a piece of gum that contains Xylitol, an ingredient that neutralises the acid that can harm the enamel on our teeth.
Also, drinking water with your snacks helps make it more difficult for them to stick to your teeth.
Consider Whitening Solutions
A healthy-looking and stunning smile can make a huge difference in your personal and professional life.
By presenting a smile with clean, white, healthy-looking teeth, you will see noticeable improvements in your love life and at work.
Whitening can be done with special toothpastes, a professional home whitening system, or our LED (In-chair) Teeth Whitening.
Quit Smoking and Using Other Tobacco Products
Tobacco use can damage your mouth in multiple ways, increasing your risk for tooth discolouration, tooth decay, receding gums, gum disease, and even throat, lung and oral cancers.
Smokers are nearly twice as likely to lose their teeth as non-smokers.
And it's not just cigarettes, pipes, and cigars that have negative effects on your oral health: Using smokeless tobacco can also be harmful to your oral health.
Happily, the risk of tooth loss decreases after you quit smoking or using smokeless tobacco. This is just another good reason to put the tobacco down in the new year.
The Dental Advantage in Bondi
Bondi Dental is conveniently located in the Eastern Suburbs – Bondi Beach, Bondi in Sydney.
Our exceptionally skilled dental professionals have more than 60 years of combined experiences in all fields of dentistry.
We offer high quality dental preventative, restorative, and cosmetic services for all patients, including children.
Bondi Dental offers free parking at the rear of the building.
Our mission is to ensure your dental care for the New Year and beyond!
We are open 7 days a week 8 AM – 8 PM!
Call us at (02) 9365 7187 or request your appointment online today!
Visit us at 134 Curlewis St in Bondi Beach.