A Guide to Smile Makeover in Bondi Beach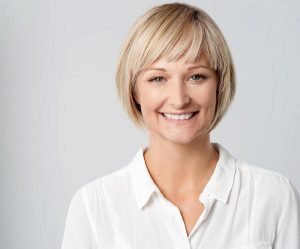 Everyone wants to have a smile like a movie star, and movie stars have long known that improving their smiles through cosmetic dentistry substantially improves their appearance.
The problem is that many of us come up short on a perfect smile. For many of us a look in the mirror reveals something we would like to alter in our smile.
The problem could be tooth colour, crooked teeth, the shape of our teeth or our gums, or unsightly chips or cracks. Whatever issues our smiles have, most of us dream of being able to change them.
And modern dentistry provides answers! Dentists now offer a wide variety of economical treatments and modern techniques to fix your smile!
If you are interested in a smile makeover Bondi Dental dentist can offer multiple options in a coordinated treatments plan. At Bondi Dental we are more than just dentists, we are also consultants, with the expertise and experience to recommend and implement a programme of treatments that will combine to create the perfect smile!
What Issues Can A Smile Makeover Affect?
The most common factors that negatively affect smiles are:
Crooked teeth (crowding of teeth)
Missing teeth
Discoloured teeth
Misaligned teeth
Amalgam (silver) fillings
Worn and broken teeth
Gaps between teeth
Let's take a look at the specific treatments.
Treatments Available Under Smile Makeover
Any treatment that improves the look of a smile may be considered as part of a smile makeover, but the main treatments involved are as follows:
Let's take a look at these options, one by one.
Teeth Whitening
At Bondi Dental we offer two primary options, professional home whitening and in-chair whitening.
Professional Home Whitening is simple and economical. Impressions of your teeth are used to create moulds, which are used to hold a tooth bleaching gel in your mouth. You will soak your teeth in the bleaching gel for two hours per day, with results appearing in one to two weeks.
LED (In-chair) Teeth Whitening. This is by far the quickest and most efficient way of teeth whitening, taking only 1-2 hours. Bondi Dental uses top quality LED lamp and teeth whitening gel from the USA, which are safe and effective. Gum protection and gel are used to limit sensitivity during and after the procedure.
Veneers
Dental veneers are used to:
Restore fractured or discoloured teeth.
Correct misshapen teeth
Close gaps between teeth
Lengthen worn teeth caused by night grinding
Straighten misaligned or crooked teeth
Correct stained teeth that cannot be bleached
Porcelain veneers are thin shells of veneers that bonded to the teeth to correct multiple dental problems.
Getting a dental veneer usually requires three dental visits – one for initial consultation and two to create and apply the veneers.
Diagnosis and treatment planning. This is a consultation to hear your goals and determine if you are a good candidate for them.
Preparation. Your dentist will remove about 1/2 millimetre of enamel from the tooth surface. Anaesthetic is used, if necessary. Next, your dentist makes a model of your tooth, which is sent to a dental laboratory, for veneer construction. For very unsightly teeth, temporary dental veneers can be placed.
Bonding. Your dentist temporarily places the veneer on the tooth to examine its fit and color. It will be trimmed as needed. Colour can also be adjusted. Your tooth will be cleaned, polished, and etched in preparation. Special cement is applied to the veneer, the veneer is then placed, and a special light beam is shined on the veneer causing it to cure in place. Any excess cement is removed, bite evaluated, and final adjustments made.
Laminated Composite Veneers are made of composite resin shaped directly to your teeth.
If used by our expert cosmetic dentist at Bondi Dental, laminated composite veneers can be good substitutes for porcelain veneers. Here are a few advantages that laminated composite veneers provide for suitable patients.
One great advantage of laminated composite veneers is convenience. They can be placed in just one appointment, albeit a long one. In a few hours, you can have a new and improved smile. Once the procedure is complete, you are good to go.
Laminated Composite Veneers at Bondi
Orthodontics
Orthodontics can straighten teeth, eliminate gaps, and give better bite function. Bondi Dental offers three approaches – Invisalign, Inman Aligners, and Myobrace.
Free Smile Make-Over Consultation
Bondi Dental is conveniently located in the Eastern Suburbs – Bondi Beach, Bondi in Sydney. Our extremely skilled dental professionals have more than 60 years of combined experiences in all fields of dentistry.
We provide high quality dental preventative, restorative, and cosmetic services for all patients in the region. Bondi Dental has free parking behind our building.
We are open 7 days a week 8am – 8pm!
Get your FREE Smile Make-Over Consultation today!
Call your Bondi dentist on (02) 9365 7187 or visit us at 134 Curlewis St in Bondi Beach.