Today, there are a lot of options to choose from in improving your smile.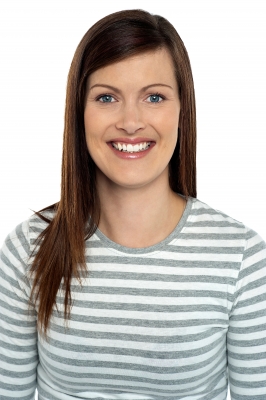 There can be various dental treatments that can be used so that you can achieve the beautiful smile that you have always wanted. With the advent of more modern technology used in cosmetic dentistry, eliminating all your cosmetic dental concerns has become more efficient and effective. One procedure that has become increasingly popular nowadays is the use of Laminated Composite Veneers.
What Are Laminated Composite Veneers?
These types of dental veneers are made of composite resin that is shaped directly on your teeth. Just like the other types of dental veneers, Laminated Composite Veneers are also able to address multiple dental problems all at the same time. They can be used to treat tooth discolouration, misaligned or crooked teeth, chipped or broken teeth, and gaps between your teeth.
If used by our expert cosmetic dentist at Bondi Dental, Laminated Veneers can become excellent alternatives to porcelain veneers. Here are a few advantages that these dental veneers can actually provide.
Laminated Composite Veneers Are Quick And Easy
One great benefit that you enjoy by choosing this type of dental veneers is efficiency. The entire procedure just takes you one appointment which last for only 3 to 5 hours in the dental chair. In just a span of hours, you can easily have a new and improved smile. Also, the treatment has no downtime. Once the procedure is done, you are good to go. You can actually save a lot of time by having Laminated Composite Veneers.
In addition, the entire treatment is absolutely non-invasive and pain-free. It does not require any preparation of your teeth prior to the procedure. It is actually an additive procedure. Having Laminated Composite Veneers only involves a simple process of the cosmetic dentist free-handedly applying the composite resin on your teeth.
Laminated Composite Veneers Can Be Repaired
As time passes, damage on your dental veneers can be quite inevitable. Then again, you do not have to replace your Laminated Composite Veneers. Our proficient cosmetic dentist Bondi beach can repair them. One unique characteristic of these type of dental veneers is that it can actually be repaired. When a part of your veneers gets broken or chipped off, more composite resin can be added and molded onto the affected area so as to restore the dental veneers into their best condition.
Laminated Composite Veneers Are Budget-Friendly
Probably the best advantage that you can enjoy with Laminated Composite Veneers in Bondi is cost-efficiency. This dental procedure can solve all your cosmetic dental concerns effectively at a cost that is well within your reach. Also, because of its ability to address multiple issues at once, you can save a lot because you will not need to undergo other treatments anymore. With constant visits to our dental office, you can be properly guided in maintaining your most beautiful smile.
Exceptional Laminated Composite Veneers In Bondi
Enjoy all of these benefits of this modern cosmetic dental treatment today. For quality Laminated Composite Veneers in Bondi, come and visit us at Bondi Dental. Our cosmetic dentist specializes in correcting your smile using this procedure. We have been providing high-quality dental care services to the Bondi community and all surrounding areas for over 30 years now.
Call your Bondi dentist on (02) 9365 7187 or book your appointment online.
Visit us at 134 Curlewis St in Bondi Beach.