How Orthodontics Fix Crooked Teeth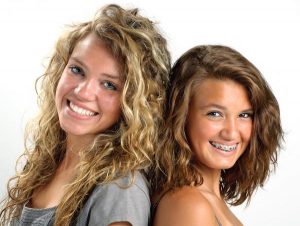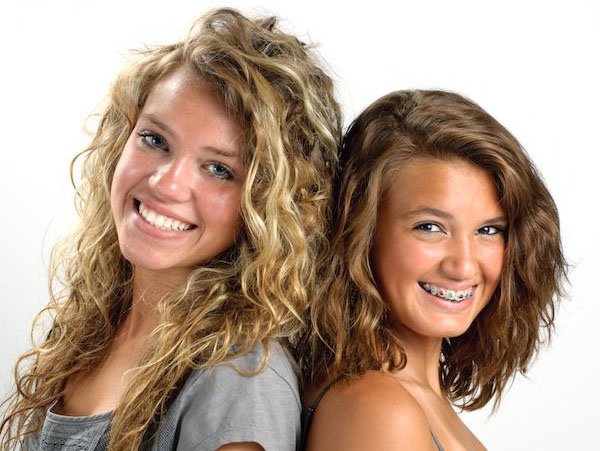 When you imagine braces, you might think of a teenager smiling a gleaming train-tracked grin.
But that was the old days. Today, there are a host of orthodontic treatments to help you overcome crooked, gapped, or misaligned teeth.
In fact, braces are becoming even more popular now that innovative treatments like clear and invisible braces are available.
These treatments let you straighten your teeth without stuffing your mouth full of metal!
At Bondi Dental, our treatments include Inman Aligners, Myobrace, Invisalign, and Porcelain or Laminated Composite Veneers.
Why Get Braces?
People decide to get braces for themselves or their children for various reasons:
Crooked or misaligned teeth can interfere with a healthy bite, and can cause excessive tooth wear, jaw problems, chipped teeth, difficulty in oral hygiene, and TMJ.
A small mouth can cause tooth crowding, while a large mouth can cause larger spaces in between teeth.
Many people just don't like the appearance of their smiles and would prefer teeth that look straighter or more even.
So, let's take a look at the options!
Inman Aligners
The Inman Aligner has Nickel Titanium coil springs that power two opposed aligner bows, gently easing the teeth into improved position. These gentle forces are active over a very large range of movement, which is why the Inman Aligner works so quickly. Inman Aligners are specifically designed to correct moderate crowding and protrusion of 4 to 6 front teeth in the upper and lower jaws.
The Inman Aligner can work as quickly as 6 to 18 weeks, with treatments generally completed in less than four months.
Treatment typically requires two dental appointments. The first visit is to take impressions of your teeth and the second visit is for smoothing the teeth and fitting the aligner.
Monthly checkups are scheduled for the duration of the treatment as Bondi Dental will need to review and adjust the aligner.
You can learn more about Inman Aligners here.
Myobrace
Myobrace focuses on addressing the root cause of orthodontic issues. The system is a preventive pre-orthodontic treatment that often eliminates the need for braces or tooth extraction. Treatment is ideal for children between the ages of 3 to 15. The treatment uses proper education of the wearer, a series of exercises and removable intra-oral appliances.
The Myobrace appliance is composed of:
Tooth channels– aligns front teeth
Tongue tag– trains the tongue
Lip bumper– trains lower lip
Frankel Cage– expands arch-form
Myobrace has several advantages over conventional braces.
Teeth remain straight, hence no need for permanent retainers.
Corrects the cause of the problem.
Removable and convenient. You only have to wear it for 1-2 daytime hours and overnight during sleep.
No extraction of teeth necessary.
Reduces root and enamel damage.
Easier to clean and maintain.
Invisalign
Invisalign, often called "invisible braces" is a groundbreaking orthodontic treatment option that straighten your smile without anyone even knowing!
Invisalign uses 3D computer graphics to design and manufacture a series of clear, removable and comfortable aligners that gently ease teeth into their desired positions. They aligners are nearly invisible, so you may be the only person who knows you are wearing them.
They are also removable, so you can eat or drink most anything during treatment. Even better, brushing and flossing are not a problem. Finally, with no metal wires, you won't suffer from cuts or abrasions. Finally, because you change the aligners yourself, you spend less time in the dental chair
The nearly invisible way to straighten your teeth, without metal braces, Invisalign can give you the beautiful, straight smile you've always wanted.
See more about Invisalign Bondi Beach.
Porcelain & Laminated Composite Veneers
Orthodontics can be a time consuming and expensive, and veneers provide a cosmetic approach to aesthetically unpleasing teeth that is both quick and economical.
Dentists use two types of veneers: porcelain veneers and, recently, laminated composite veneers.
Veneers are wafer-thin shells (about .5 to .6 mm thick, or twice the thickness of eggshells) made out of dental ceramic that are bonded onto the front side of teeth.
Porcelain Veneers and Laminate Composite Veneers differ in expense, lifespan, and crucially in ease of application. At Bondi Dental, our skilled cosmetic dentists have:
Extensive experience in all aspects of dentistry
Good aesthetic sense
Clinical and technical skill
This means technical issues don't exist, and a consultation with us can help you choose the veneers that are perfect for you!
Learn more about Porcelain Veneers or Laminated Composite Veneers.
Free Consultation At Bondi Dental
Bondi Dental is conveniently located in the Eastern Suburbs – Bondi Beach, Bondi in Sydney. Our highly skilled dental professionals have more than 60 years combined experiences in all aspects of dentistry.
We provide high quality dental preventative, restorative, and cosmetic services for all patients in the region. Bondi Dental has free parking behind our building. We are open 7 days a week 8am – 8pm!
FREE Invisalign and Inman Aligner consultation!
Call your dentist Bondi on (02) 9365 7187 or visit us at 134 Curlewis St in Bondi Beach.