Dental Care Week 2018 at Bondi Dental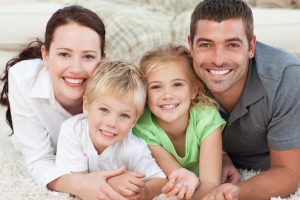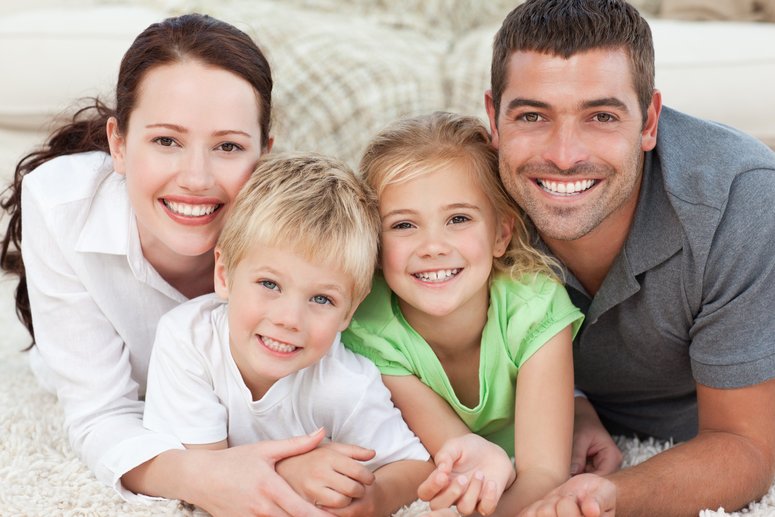 It's that time of year again – it's Dental Health Week, and Bondi Dental is ready to get on board!
And why? Because 65% of Australians haven't visited a dentist in the last two years; approximately 50% of Australians only brush once-a-day; nearly 40% never floss or clean in-between their teeth, and; 75% of young people (14-18 years) consume too much sugar.
That's why we believe an event like Dental Health Week is so important. Dental Health Week (6 to 12 August) is the Australian Dental Association's (ADA) major annual oral health promotion event, and Bondi Dental supports it entirely. For 2018 there are four elements of focus:
Brush teeth twice daily with a fluoride toothpaste
Clean in-between teeth once a day (with floss or interdental brushes)
Eat a healthy balanced diet and limit sugar intake
Regularly visit the dentist for check-ups and preventive treatment.
Let's take a closer look at each of these points.
Brush with fluoride toothpaste
The simplest message from the ADA is the one you have probably heard the most – brush, brush, brush! The ADA recommends:
Brush your teeth for at least 2 minutes, twice a day.
Use a soft-bristled toothbrush with a small head and flexible neck.
Squeeze a pea-sized dab of toothpaste onto your brush.
Clean your teeth systematically, holding the toothbrush at the gumline at a 45°
Don't push too hard – excess pressure can damage gums and tooth enamel.
Brush all the surfaces of your teeth paying special attention to where the tooth meets the gum. This is where plaque builds up.
Choose a toothpaste containing fluoride.
Replace your brush every 3 months, or when it becomes worn.
Additional recommendations include:
Don't scrub too hard. It leads to the risk of gum recession and enamel damage.
Consider an electric toothbrush.
Don't use fluoride toothpaste on children under 18 months of age.
Adults should always supervise children brushing their teeth until the age of eight to ensure they don't swallow the toothpaste.
Clean in-between teeth
A toothbrush only cleans about 2/3 of a tooth's surface. Would you only clean 2/3 of your body when you showered? Probably not, and your teeth are no different.
Additional flossing and interdental (between teeth) cleaning is needed. By using floss to remove the plaque from between your teeth, you're helping to prevent gum disease, tooth decay, and halitosis (otherwise known as "bad breath"). That's a lot of upside for just a couple of minutes spent each day flossing between your teeth.
The ADA's first recommendation is to floss:
Make flossing part of your oral hygiene regimen.
Floss at least once a day.
Ask your dentist to demonstrate the correct flossing technique.
Ask your dentist if interdental aids will complement your flossing.
Your children should floss as soon as they have two teeth that touch.
Make flossing easier:
Learn proper technique – A dentist can teach you the right technique so you can floss efficiently from the word go.
Use a floss threader – Ideal if you have braces or a bridge, these are loops of fibre that thread floss into small places around your teeth.
Use a floss pick – Made up of two prongs with dental floss strung between them, they're perfect if you struggle with traditional flossing techniques.
If floss, with or without a threader or pick, is too difficult, consider an oral irrigator, interdental cleaner, or interdental tips.
Eat a healthy balanced diet and limit sugar intake
These are also tips for improved general health!
Limit your sugar intake – sugar is the number one cause of tooth decay.
Fluoridated tap water is best.
Read the ingredients panel on food products as many have hidden sugars.
Choose teeth friendly foods such as cheese, nuts and vegetables.
Avoid snacking and grazing
Learn more about sugar and your oral health here:
How To Overcome Your Sugar Cravings
Visit your Bondi Dental dentist as recommended
Regular dental visits are a key part of an effective oral health regimen:
Make sure you visit your dentist regularly, at least twice a year.
Regular dental check-ups are essential to maintaining good oral health
Dentists can check for problems that you might not see or feel, like early signs of tooth decay and gum disease.
The Australian Dental Association (ADA) website (www.ada.org.au) has a 'Find a Dentist' search tool.
At Bondi Dental, we're more than happy to sit down with you to discuss your oral health, give you an examination, and recommend treatment for any problems that might exist in your mouth. This Dental Care Week? Give Bondi Dental a call!
The Bondi Dental Advantage
Bondi Dental is conveniently located in the Eastern Suburbs – Bondi Beach, Bondi in Sydney. Our extremely skilled dental professionals have more than 60 years of combined experiences in all fields of dentistry.
We provide high quality dental preventative, restorative, and cosmetic services for all patients in the region. Bondi Dental has free parking behind our building.
We are open 7 days a week 8am – 8pm!
Call your Bondi dentist on (02) 9365 7187 or visit us at 134 Curlewis St in Bondi Beach.