5 Questions to Ask When Searching about Dental Implants in Bondi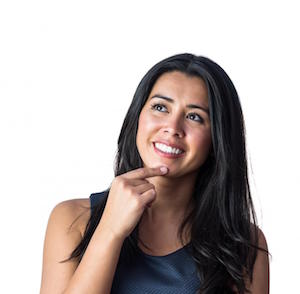 A good implant dentist is the first and the most important thing you should consider when getting dental implants. By choosing a well-qualified and experienced dental implant dentist, you can be sure that your restoration will last longer and allow you to enjoy all the activities you want to accomplish.
In addition, deciding on dental implants to restore your smile is a major commitment. Thus, there are some questions you should ask the dental practice when enquiring about dental implants. If you get positive answers for these questions, then you have found the perfect clinic for your treatment.
What to Ask When Enquiring about Dental Implants
The Dental Guide Australia has listed five important questions when deciding to go ahead with implants. If you're opting for dental implants, the following questions may help with your search.
Do they accept new patients?
Some dental clinics may not be able to accommodate you right after you book your appointment with them as they may have put you on long waiting list. This often happens in dental practices that specialises only in dental implants. You can look elsewhere if this is not convenient for you.
On the other hand, if you have a dental emergency, you may be qualified for priority treatment. You can discuss the situation with your dentist and they may give you an earlier appointment.
Do they offer free parking?
Not all dental practices have free parking available. Some offers free parking on premises or nearby, while others do not. Other dental clinics may also offer to validate your ticket so you won't pay for it. You can ask what the procedure is to validate. If you're looking for accessible parking, this is the best time to ask about it as well.
What will your dental implants cost?
Cost for implant treatment can start at $2000 per implant. On the other hand, there may be extra costs involved if there are additional complications such as surgical intervention requirements. If you require multiple implants, most dental professionals will reduce your implant costs.
Can you come for a consultation? How much will it cost you?
Before making your decision, be sure to do an initial consultation. Most dental practices offer free initial session for new patients. Here, all your questions and concerns will be answered. The practice may also give you an accurate total of the costs during your consultation. Free sessions are often limited to an hour or maybe less than that so be sure to prepare all your questions before heading to the clinic.
What insurance plans will the dental practice accepts?
Dental insurance in Australia rarely covers dental implants. Some dental practices have exclusive arrangements with certain insurance companies; thus, they may be unable to directly process your claim in your favour. It's important that you recognise this beforehand so you will know that you need to pay out of pocket before filing a claim yourself.
Ask Bondi Dental today for Dental Implants
If you are planning to get dental implants today, call your trusted Bondi Dentist at Bondi Dental. Our dental team will be pleased to assess any questions and concerns you may have regarding getting dental implants. Our practice provides free parking facilities at the rear of the building. Our highly skilled and experienced dental professionals perform excellent work on implant dentistry to provide you with the highest quality of dental treatment. Bondi Dental's group of professionals has combined experiences of over 60 years in all aspects of dentistry. We offer FREE consultation on dental implants.
We are conveniently located in the Eastern Suburbs Bondi Beach, Bondi in Sydney, offering high quality dental services to the local Bondi community and its surrounding areas.
Contact us today to claim your FREE Dental Consultation on a dental check-up, smile makeover, and dental implants. Bulk Bill Child Benefit Schedule Up to $1,000.Call on (02) 9365 7187or simply book your appointment online. At Bondi Dental, we only use the latest technology and are equipped with state-of-the-art equipment to provide you and your family with high quality dental services.
Call your Bondi dentist on (02) 9365 7187 or book your appointment online.
Visit us at 134 Curlewis St in Bondi Beach.