Save your Tooth with Root Canal Treatment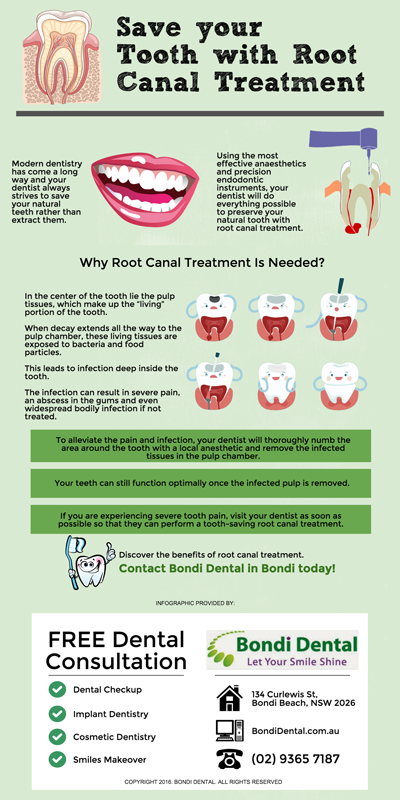 If you are experiencing severe tooth pain, visit your dentist as soon as possible so that they can perform a tooth-saving root canal treatment. Discover the benefits of root canal treatment. Contact Bondi Dental in Bondi today!
Call your Bondi dentist on (02) 9365 7187 or book your appointment online.
Visit us at 134 Curlewis St in Bondi Beach.