3 Ways To Make Your Kids Want to Clean Their Teeth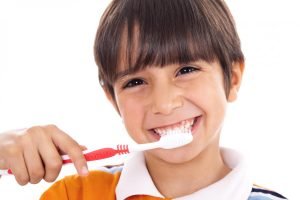 All parents know that good oral hygiene and regular visits to the dentist are an essential part of their children's oral and overall health, but that doesn't mean it is easy to get children to play along.
In some cases children don't like to process of oral hygiene, they don't like that their parents are telling them what to do, and in some cases, they aren't very good at it.
Children also become easily bored and don't necessarily have the coordination to brush and floss.
Finally, oral hygiene is a set of habits that have a long-term benefit, and sometimes children don't see that far into the future – the threat of decay, cavities, and gum disease is too unreal for them to take seriously.
However, it is critical for good oral hygiene habits to be instilled early, including regular visits to Bondi Dental, as the earlier they are introduced, to these habits the more likely they are to stick with your children and help them as they grow up
To help you get your children to practice good oral hygiene habits, Bondi Dental has a list of suggestions that can help your child enjoy oral hygiene.
As part of that, to make sure that all children have a chance to get used to dental visits, we're going to take a moment to revisit the Child Dental Benefits Schedule.
Here are three tips:
Have a toothbrushing hoe-down!
Children aren't well known for being patient, and it can be quite a chore for a child to stand in one place and do one thing.
This can be particularly true of brushing and flossing, which some children don't enjoy at all.
So add some fun to the process by playing music your child likes. Choose happy, upbeat songs that approach four minutes long.
At this length, they will have enough time to brush and floss properly.
Let your child choose the songs that will become part of their oral hygiene habits and only play them during teeth cleaning. This brings some pleasure and consistency to your child's routine!
Dental shopping trips and giving your child control
Kids love new stuff, and it's not different when it comes to toothbrushes, toothpaste, floss, etc. And they like choosing their things.
You need to buy a new toothbrush every three months, so why not turn it into a chance for your child to take responsibility?
Letting children choose a toothbrush or toothpaste can give them a feeling of independence and authority, and make them look forward to teeth cleaning as something that belongs to them.
Don't be rigid
If your child doesn't like brushing and flossing, considering making some small changes to make oral hygiene more fun. Sometimes it doesn't take much of a switch.
Change number one is to use warm water when brushing. Many children don't like the shock of cold water, and just turning your tap up to a slightly warmer temperature can have a dramatic effect.
Experiment with toothpaste flavours. Every child has a favourite food or taste, and it is worth taking this into account when choosing toothpaste. Try fruity, unflavoured, or softdrink flavoured toothpaste (in general avoid mint, which some children feel is too 'hot'). If your child likes a flavour, snap it up!
Brushes can also be difficult for some children, so experiment. Don't immediately begin with the biggest, most efficient looking brush you find. Go soft and entertaining – as your child grows, let them choose themed toothbrushes they like.
Go electric. Some kids don't like regular toothbrushes, but an electric toothbrush can work wonders. The consistent motion can be calming for them.
Bondi Dental and the Child Dental Benefits Schedule
The Child Dental Benefits Schedule provides eligible children up to $1,000 over 2 calendar years to pay for covered dental services.
For qualified children, CDBS covers dental services including examinations, routine cleaning, repairing cracked teeth, fillings and root canals.
It doesn't cover work in hospitals, orthodontic treatment, or cosmetic dental procedures.
The CDBS is for children aged 2 to 17 who are eligible for Medicare and receive at least one of these benefits:
Carer Payment
Parenting Payment
Family Tax Benefit Part A
Disability Support Pension
Special Benefit
Youth Allowance
benefits under the Veterans' Children Education Scheme (VCES) (16 years or above)
benefits under the Military Rehabilitation and Compensation Act Education and Training Scheme (16 years or above)
The CDBS can be great for children who qualify, so learn more about CDBS at Bondi Dental.
The Bondi Dental Advantage
Our offices are conveniently located in the Eastern Suburbs – Bondi Beach, Bondi in Sydney.
Our skilled dental professionals have over 60 years of combined experiences in all fields of dentistry.
We offer the highest quality dental preventative, restorative, and cosmetic services for all patients in the region.
We have free parking behind our building and provide a FREE Dental Consultation, including a thorough dental checkup.
We are open seven days a week 8am – 8pm!
Child Dental Benefit Schedule
Bulk Bill for children who are eligible for Medicare Child Dental Benefit Schedule
Up to $1000 worth of dental treatments over two years
Call your Bondi dentist on (02) 9365 7187 or book your appointment online.
We are located at 134 Curlewis St in Bondi Beach.