What to Expect When Getting Dental Veneers in Bondi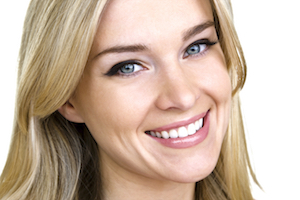 You might have a friend who has dental veneers Bondi beach on their front teeth and admire how those thin shells look so natural and that others don't know your friend has undergone a cosmetic dental treatment.
Looking natural is one of the best qualities of dental veneers. Veneers are used to alter or improve the appearance of stained, cracked, chipped or misshapen teeth. If you are planning to get dental veneers, it's a great idea to learn more about the treatment and your candidacy before scheduling an appointment to your cosmetic dentist.
Dental Veneer Preparation and Procedure Installation
Preliminary dental visit
During the first appointment, your dentist will examine your teeth, discuss the treatment and take x-rays if needed. Your preliminary visit also determines if you are an ideal candidate for dental veneers, which typically requires healthy front teeth and good overall dental health.
Taking an impression
Impressions of your teeth are taken before, during, and/or after the final placement of dental veneers. This is done to make a replica of your teeth, which will be sent to a dental laboratory to prepare the veneers. Preparing your veneers will take about one to two weeks.
Choosing shade
For most patients, this is an exciting part of the treatment. Your dentist will choose the shade that will appear as natural as possible and will match the colour of your surrounding teeth. The shade can be customised to your skin colour as well as to your overall need for whiter teeth.
Placement of veneers
Once your veneers are ready, your dentist will check the fit and colour of the veneers. Your teeth will be cleaned thoroughly followed by roughening of its surface to improve the adhesion of your custom-made shells. The veneers will be placed on your teeth using special cement and a special light beam, which hardens the adhesive very quickly.
Preservation
Your dentist may ask you to come back for a follow-up visit in a few weeks after the procedure. This is to ensure that the dental veneers are properly placed.
The Advantages of Composite Resin Veneers in Bondi
Three types of dental veneers exist, and one is composite veneers. If you haven't heard about composite veneers yet, here are the top advantages you should know:
Composite veneers can be completed in one office visit, which is a quicker treatment than porcelain and lumineers. This type of veneers is the best option for someone who is rushed to enhance their smile for any event or occasion.
When it comes to cost, composite resin veneers are more affordable than porcelain.
Composite veneers are easier to repair than porcelain when the veneers get broken or happen to come off.
At Bondi Dental, we offer Laminated Composite Veneers. This type of veneer involves a simple procedure in enhancing the shape, size and colour of your teeth. Laminated composite veneers require no cutting or preparation of teeth unlike porcelain veneers. Most of all, it is totally reversible.
Laminated composite veneers are an ideal choice if you want to save money in dental veneers and are a time-poor individual. The procedure is painless, time-efficient and cost-effective. In a few hours, you can have a completely new and bright smile.
Best-quality Laminated Composite Veneers at Bondi Dental
Do you want to improve your smile in the hands of a skilled cosmetic dentist Bondi beach? Then visit Bondi Dental today. If you are looking for smile makeovers and top-notch cosmetic dental procedures, our dental practice has the best to offer. For dental veneers, we have laminated composite veneers that offer more amazing advantages than other types of veneers. If you want to know more about laminated composite veneers and how it can transform your smile without hurting your pocket and time, see us today at Bondi Dental.
We are conveniently located in the Eastern Suburbs Bondi Beach, Bondi in Sydney, offering high quality dental services to the local Bondi community and the surrounding areas. Bondi Dental provides free parking facilities at rear of building.
Contact us today to claim your FREE Dental Consultation on a dental check-up, smile makeover, and dental implants. Bulk Bill Child Benefit Schedule Up to $1,000.Call on (02) 9365 7187 or simply book your appointment online. Bondi Dentals group of professionals has combined experiences of over 60 years in all aspects of dentistry.
Call your Bondi dentist on (02) 9365 7187 or book your appointment online.
Visit us at 134 Curlewis St in Bondi Beach.