Tooth Whitening Options: Which is the Best?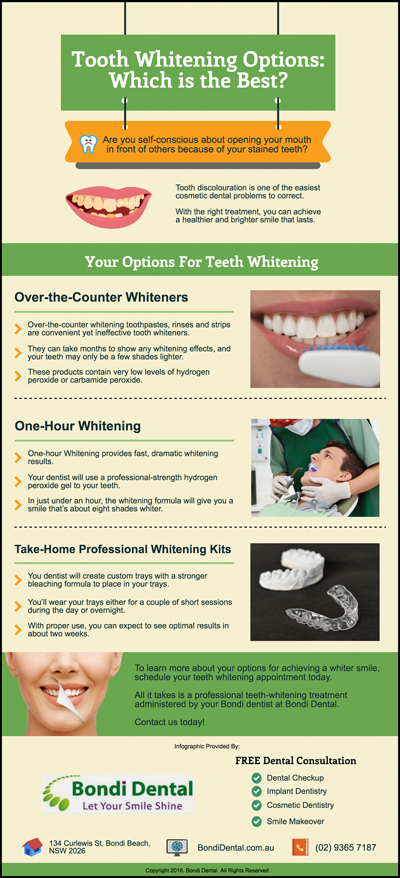 To learn more about your options for achieving a whiter smile, schedule your teeth whitening appointment today.
All it takes is a professional teeth-whitening treatment administered by your Bondi dentist at Bondi Dental.
Contact us today!
Call your Bondi dentist on (02) 9365 7187 or book your appointment online.
Visit us at 134 Curlewis St in Bondi Beach.