Tooth Loss: Why You Should Not Ignore Having Missing Teeth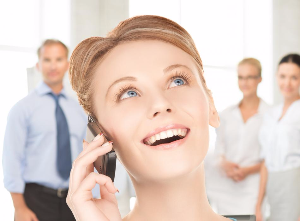 When looking for the best dental care, getting a second opinion is sometimes the most important thing you can do for the wellness of your oral health.
If you think you need another dental expert to weigh in on your dental condition, it probably means you need to get one.
Second opinions are crucial, especially if you are dissatisfied with the work of your current dentist, or the costs of the treatments tend to be questionable. This kind of decision is also significant as it may help confirm or clarify the situation.
Reasons to Consider a Second Opinion on Dental Care
You should think of getting second opinion on your professional dental care if you encounter the following scenarios:
Your dentist suggests unnecessary treatments that seem excessive for the type of condition you have.
The cost of recommended treatment is very expensive
The dental work seems ineffective for fixing or correcting your dental problem
The dentist has diagnosed serious oral health problems such as oral cancer or another condition
The dentist seems incapable of treating the problem and is not qualified to perform the treatment.
The dentist becomes unsympathetic when you mention getting second opinion
The Benefits of Dental Second Opinion
All dental professionals have unique backgrounds. This is because they have undergone different trainings or because they have encountered different cases of dental issues in their practice. Having various perspectives will help you make an informed decision about treatment. In addition, you need to get a second opinion if your condition requires a specialist. Dentists have different specializations focusing on certain aspects of dental health. Consulting a specialist in addition to your general dentist may be beneficial as they have more understanding in diagnosing and treating the condition like yours.a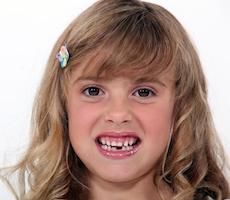 A gap in your teeth could lead to many problems involving your dental and general health. A complete and healthy set of teeth allows your mouth to perform at its best. On the other hand, if you have missing teeth, it may affect your ability to chew and digest the food properly.
Furthermore, tooth loss can also cause serious social and emotional consequences and affect your quality of life. Along with social embarrassment, other issues linked to losing teeth include anxiety, nervousness, self-consciousness, as well as speech and relaxation problems.
Common Causes of Tooth Loss
Everyone wants to keep his or her natural teeth for life. However, keeping them permanently is often out of your control. If it is not because of injury or decay, you can lose your teeth due to a congenital condition or gum disease. Other causes of tooth loss may also include:
Poor oral hygiene habits: Tooth loss is more likely to occur if you don't brush and floss every day as it can lead to dental decay and gum disease. In addition, lack of professional dental care may also lead to various oral health issues aside from losing your teeth.
Unhealthy diet: Foods and beverages high in sugar, acid and carbohydrates may cause tooth enamel erosion and gum problems that lead to tooth loss. Tooth enamel erosion is the loss of enamel (the tooth's hard, protective layer) caused by an acid attack. Once this layer is damaged, the tooth is highly susceptible to sensitivity and damage.
Lack of education about missing teeth: many people think that tooth loss naturally happens due to age or genetics. Because of a lack of knowledge about the causes and effects of tooth loss, patients don't get sufficient information about preventing tooth loss.
Tooth Loss Prevention
Going toothless is aesthetically unattractive. That is why knowing how to protect and save your teeth in the first place increases your chance of keeping them for a long time. Prevent tooth loss by:
Educating yourself and your loved ones regarding the causes and consequences of having missing teeth
Visiting your dentist at least twice a year for check-ups and cleanings
Improving your oral hygiene habits
Discussing with your dentist about other ways to improve your oral care and other lifestyle changes that help promote oral health wellness
Quality Tooth Replacement Options in Bondi Beach
There are different tooth replacement options that can help restore your smile. Your trusted Bondi dentist will discuss the treatments to help you weigh your options and determine the one that is right for you. These options include dental implants, dentures and dental bridges. If you are looking for the best solution for missing teeth and are in need of restorative dental work, consult your dental team in Bondi here at Bondi Dental.
Contact us today to claim your FREE Dental Consultation on a dental checkup, smile makeover, and dental implants. Call on (02) 9365 7187 or simply book your appointment online.
Quality Dental Care for Life at Bondi Dental
If you need a second opinion on your dental care or dental treatment, contact your reliable dentist in Bondi here at Bondi Dental. Our dental professionals are committed to enlightening our patients about their oral wellbeing as well as the pros and cons of all appropriate dental procedures. We want you to be comfortable with us, that's why we want you to choose what works for you and your loved ones without any pressure. Bondi Dental is a reputable, well-regarded dental practice located in Bondi Beach, Bondi Sydney, offering high-quality dental services to the local Bondi community and its surrounding areas.
Contact us today to claim your FREE Dental Consultation on a dental checkup, smile makeover, and dental implants.
Call your Bondi dentist on (02) 9365 7187 or book your appointment online.
Visit us at 134 Curlewis St in Bondi Beach.