When to Consider Second Opinion on Dental Care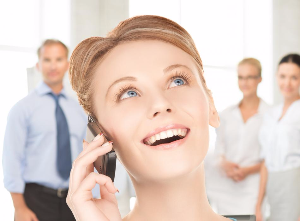 When looking for the best dental care, getting a second opinion is sometimes the most important thing you can do for the wellness of your oral health.
If you think you need another dental expert to weigh in on your dental condition, it probably means you need to get one.
Second opinions are crucial, especially if you are dissatisfied with the work of your current dentist, or the costs of the treatments tend to be questionable. This kind of decision is also significant as it may help confirm or clarify the situation.
Reasons to Consider a Second Opinion on Dental Care
You should think of getting second opinion on your professional dental care if you encounter the following scenarios:
Your dentist suggests unnecessary treatments that seem excessive for the type of condition you have.
The cost of recommended treatment is very expensive
The dental work seems ineffective for fixing or correcting your dental problem
The dentist has diagnosed serious oral health problems such as oral cancer or another condition
The dentist seems incapable of treating the problem and is not qualified to perform the treatment.
The dentist becomes unsympathetic when you mention getting second opinion
The Benefits of Dental Second Opinion
All dental professionals have unique backgrounds. This is because they have undergone different trainings or because they have encountered different cases of dental issues in their practice. Having various perspectives will help you make an informed decision about treatment. In addition, you need to get a second opinion if your condition requires a specialist. Dentists have different specializations focusing on certain aspects of dental health. Consulting a specialist in addition to your general dentist may be beneficial as they have more understanding in diagnosing and treating the condition like yours.
Quality Dental Care for Life at Bondi Dental
If you need a second opinion on your dental care or dental treatment, contact your reliable dentist in Bondi here at Bondi Dental. Our dental professionals are committed to enlightening our patients about their oral wellbeing as well as the pros and cons of all appropriate dental procedures. We want you to be comfortable with us, that's why we want you to choose what works for you and your loved ones without any pressure. Bondi Dental is a reputable, well-regarded dental practice located in Bondi Beach, Bondi Sydney, offering high-quality dental services to the local Bondi community and its surrounding areas.
Contact us today to claim your FREE Dental Consultation on a dental checkup, smile makeover, and dental implants.
Call your Bondi dentist on (02) 9365 7187 or book your appointment online.
Visit us at 134 Curlewis St in Bondi Beach.