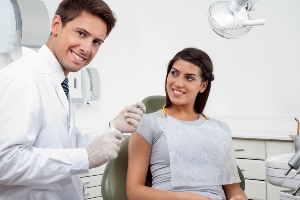 Prevention is better than cure. This age-old adage continues to persist until today. And it remains most true when it comes to keeping your body healthy. Moreover, it remains just as true in keeping your teeth and gums free from any unwanted dental and periodontal anomalies.
What Is Preventative Dentistry
Preventative dentistry, otherwise known as preventive dentistry or preventive dental care, is a branch of modern dentistry that is dedicated to preventing the very onset of any unwanted dental and periodontal condition.
Preventive dentistry is mainly about the very ways that you and your Bondi dentist can keep your mouth healthy. Apart from keeping your gums and teeth in perfect condition, preventive dentistry is an active attempt to spare you from far more expensive and complicated dental treatments that are otherwise inevitable.
Good Dental Habits
Most people think that is unnecessary to seek professional preventive dental care just because they are keeping good dental habits. While it is more than necessary to practice good oral hygiene in keeping your teeth and gums healthy, it remains, in most cases, insufficient as far comprehensive cleaning goes.
The inside of the mouth does not consist only of flat dental surfaces that the traditional toothbrush can easily clean. In fact, the anatomy of the mouth is exactly the opposite. There are many areas in the mouth that are simply inaccessible to both the traditional toothbrush and dental floss. These most apparently include areas below the gum line and inside the fine ridges in between teeth.
The hard-to-reach corners of mouth usually collect a fair amount of plaque and tartar buildup. When left uncleaned, plaque and tartar buildup usually causes soft periodontal tissues to inflame, which makes the gums extremely vulnerable to bacterial anomalies and oral health anomalies.
Dentist In Bondi
In essence, preventive dental care is built around the concept of preventing the onset of gum disease and tooth decay, other dental anomalies. People who consult with their local dentist to seek professional preventive dental care generally have healthier teeth and gums than those who leave their mouths to its own devices.
For more than 30 years, Bondi Dental has housed a team experiences of dental professionals who have provide a comprehensive range of general, preventive, cosmetic and restorative dental solutions to the local Bondi community and its surrounding regions. Claim your FREE dental consultation by calling us at (02) 9365 7185. Or simply book an appointment online.