Smile Make-overs in Bondi can improve your appearance tremendously.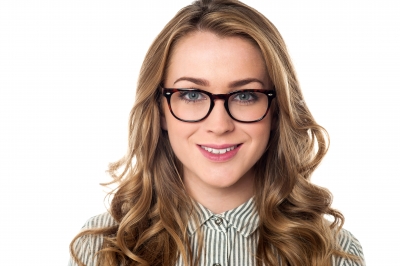 Your smile is a major factor that affects your appearance. However, most people tend not to consider their smile whenever they think about their looks. Instead, you usually focus on what you wear, or perhaps how your face looks, even how your skin feels. Your teeth and smile are rarely considered when it comes to your physical beauty.
However, the fact remains that an incredible smile is needed to have an outstanding look. That's where Smile Make-overs in Bondi, from Bondi Dental, come into the picture.
What Are Smile Make-Overs In Bondi?
Smile make-overs can be considered a part of cosmetic dentistry. It focuses not just on improving one aspect of your teeth or gums that affect your appearance, but rather it treats your cosmetic dental concerns as a whole. This is because while each individual aspect can affect how your smile looks, it is the overall appearance that dictates whether your smile truly is pleasant and elegant.
As such, Smile Make-overs in Bondi involve a range of treatments and changes to the appearance of your teeth and gums. Some of the more significant changes include:
Enhancing the colour of your teeth
Replacing any missing teeth
Improving the alignment of your teeth
Fixing any damage to your teeth
This involves using a variety of dental techniques and procedures, from dental implants to tooth whitening procedures. Individually, these already make an impact on how your smile looks like; combined as a whole, they give you an irresistibly perfect smile.
Why You Should Get Smile Make-Overs?
Smile Make-overs in Bondi can definitely give you that perfect smile that you have always dreamed of. This is important, because your smile actually makes a huge difference to your appearance and overall personality.
First, a perfect smile restores your confidence in how your teeth look, which also boosts your self-esteem. When you're unsure about how your teeth look like, you become very anxious especially in social interactions. As a consequence, you tend to smile, laugh, and talk less. On the other hand, after your Smile Make-over in Bondi at Bondi Dental, you can have utter confidence in how your teeth look. Thus, you'll be able to smile, laugh, and talk without any hesitation.
That leads to the second benefit of a perfect smile: a more approachable and friendly feel around you. People who don't smile, laugh, or talk that often are generally viewed as passive, if not unsociable. This is something you definitely would not want to be. If you are absolutely confident about your smile, you'll be able to do all those things confidently, and exude a happier disposition and a more sociable feel.
Lastly, smiling actually relieves your stress. The less you smile, the more stressed you become. And, of course, if you are not confident in how your teeth look like, then you certainly wouldn't smile that often. However, if you are confident in how your teeth look, then you'll be able to smile a lot, and therefore release a lot of stress!
Before, because of the limitations of dental technology, getting a perfect smile wasn't easy. Thanks to the advances in dentistry, this has actually become very accessible for everyone. You can actually get all of these benefits and more very easily, thanks to Smile Make-overs in Bondi.
Top-Notch Smile Make-Overs In Bondi
Here at Bondi Dental, our goal is to help let your smile shine. Our dedicated staff is backed by intensive training and years of experience, and we use only the most advanced equipment and techniques in dentistry. We ensure that we only provide high-quality dental care to the local Bondi community and its surrounding areas.
Call your Bondi dentist on (02) 9365 7187 or book your appointment online.
Visit us at 134 Curlewis St in Bondi Beach.