Restore Beauty and Functionality with Dental Bridges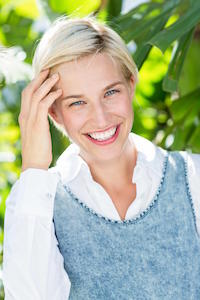 A bridge is a structure that is built over land or sea to allow people and cars to cross from one side to another, closing the gap between one point and another. This is how a dental bridge actually works. It's a restorative treatment that literally bridges the gap created by one or more missing teeth.
Dental bridges are composed of two dental crowns and the pontic (false teeth) in between them. The treatment procedure for a dental bridge is non-surgical and less invasive, giving you more realistic and natural-looking teeth. Because of its several advantages, dental bridges in Bondi have become a very popular option in addressing missing teeth.
The Benefits of Dental Bridges
Dental bridges are one of the many dental restorative treatments that are notably excellent in replacing missing teeth. The entire procedure and the treatment itself are safe and effective. They look and feel realistic and restore your smile flawlessly.
Unlike dentures, bridges have more durability and stability. Dental bridges are less invasive and less costly compared to dental implants, yet just as efficient. They can last up to ten years or more if managed with proper care and maintenance.
Dental bridges maintain your facial tone and prevent facial changes. These are some of the complications brought about by missing teeth. Dental bridges replace lost teeth and protect you from the shifting of your teeth including consequent bone loss in the jaw. In addition, dental bridges are comfortable-to-wear, providing you with so much ease and confidence.
The Ideal Candidates for Dental Bridges
If you are missing one to three consecutive teeth, then dental bridges may be the perfect choice for you. On the other hand, those who are missing multiple teeth may be better candidates for a fixed or removable partial denture.
The surrounding teeth will act as the foundation for the bridge. That's why these natural teeth should be structurally healthy and free from decay. Moreover, if you have unchecked or are already suffering from gum disease, your dentist may treat this condition before placing the dental bridge.
Choosing Dental Bridge in Bondi for your Smile and Oral Health
Getting dental bridges lets you show off your beautiful smile with full health and confidence. You will look and feel so much better about your appearance and yourself. You will be more determined to improve your oral care habits and maintain the health of your teeth and gums. For first-rate restorative and cosmetic dental solutions like dental bridges, come and see your trusted dentist in Bondi here at Bondi Dental.
We are conveniently located in the Eastern Suburbs – Bondi Beach, Bondi in Sydney, offering high quality dental services to the local Bondi community its surrounding areas. Bondi Dental provides free parking facilities at rear of building.
Call on (02) 9365 7187 or simply book your appointment online to claim your FREE Dental Consultation on a dental check-up, smile makeover and cosmetic dentistry. Bondi Dental's group of professionals has combined experiences of over 60 years in all aspects of dentistry.
Call your Bondi dentist on (02) 9365 7187 or book your appointment online.
Visit us at 134 Curlewis St in Bondi Beach.