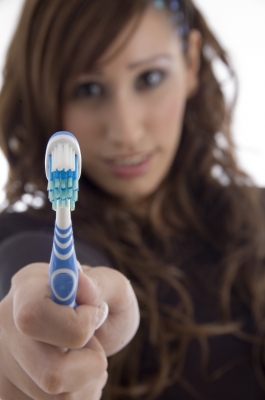 Among the most commonly debated issues in oral healthcare is the relative effectiveness of the good old traditional toothbrush and the modern day electric toothbrush.
There is a growing assumption among the general public that the high speed rotating bristles of the electric toothbrush make for better teeth cleaning than its classic old fashion counterpart.
The truth of the matter is that brushing your teeth is crucial in maintaining optimal oral health. Whether you are using a regular or an electric toothbrush, the single most significant thing is that you are able to regularly complete the recommended 2-minute thorough brushing at least twice a day.
In saying this, there are specific sets of advantages to both the traditional and electric toothbrush. Read on as your Dentist In Bondi discusses the pros and cons of both –
More For Less: The Advantages Of A Regular Toothbrush
Apart from effectively cleaning your teeth, an old fashion toothbrush already does a fantastic job in cleaning your tongue and the insides of your cheeks. This is, of course, assuming that you are brushing your teeth thoroughly for a full 2 minutes.
A traditional toothbrush offers more flexibility. Unlike the electric toothbrush which consists of tightly packed bristles, a good old fashion toothbrush is much manoeuvrable, and therefore gains more access into the hard to reach corners of the mouth.
A traditional toothbrush is very easy to travel with because it is not as bulky as an electric toothbrush. Charging your toothbrush also becomes a nonissue with a regular toothbrush.
Because it has been around for quite awhile now, the traditional toothbrush comes with more variety. These varieties include toothbrushes with soft, medium, and hard bristles that come with small, standard, and large brush heads. On the other hand, if you are a grown adult with a relatively smaller mouth, prepare to clean your teeth with an electric toothbrush with a Disney head.
High Quality Benefits: The Advantages Of An Electric Toothbrush
The electric toothbrush is an ideal dental gadget for people who have limited manual dexterity. This people often include the elderly, people who suffer from arthritis, carpal tunnel syndrome, and other movement-restricting disorders. Since the electric toothbrush is specifically designed to do most of the work, the user is spared from constantly applying pressure that might cause any unnecessary discomfort.
There are technologically advanced electric toothbrushes that feature a built in automatic timer which notifies the user when the recommended 2 minute-brushing is completed. Others have a pressure sensor which affords the user better pressure control, thus minimizing the risk of tooth enamel damage.
Your Local Dentist In Bondi: Bondi Dental
Having been established as a reputable dental service for over 30 years, Bondi Dental has long since made it its mission to promote the advancement of oral healthcare among its patients. With over 80 years of collective dental experience, the dental experts of Bondi Dental have helped hundreds of people restore and maintain the healthiest mouth possible.
Call your Bondi dentist on (02) 9365 7187 or book your appointment online.
Visit us at 134 Curlewis St in Bondi Beach.