Recovery Guide for Wisdom Tooth Removal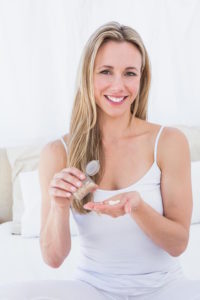 Somewhat like root canal treatment or the filling of large cavities, wisdom tooth removal may be somewhat distressing to some patients.
After the procedure, your dentist should provide you with post-care instructions to help you with a speedy recovery. Nevertheless, here's a concise guide that will help you bounce back right after the procedure.
Ways to Recover After Wisdom Tooth Surgery
On Surgery Day
Once the anaesthesia wears off, you will experience bouts of pain.
Keep the prescribed pain medications handy
After the procedure, go on a liquid-only diet
Don't brush your teeth for at least a day
Avoid sipping liquids through a straw
The Next Day
When pain hits you, take the painkillers immediately
If some continual bleeding occurs due to cuts and sutures, change out the gauze
Continue with your liquid diet and temporarily avoid solid foods
Avoid brushing your teeth
Rest and recuperate and don't engage in strenuous activities
After 2 Days
Apply ice every 20 minutes if you continue to experience swelling of the jaw. Do this at about 30 minute intervals
Gargle with saltwater if you feel that your mouth is often drying up
Start brushing your teeth lightly
Stay off solid foods
Change out the gauze
After 3 Days
At this stage, the pain and swelling should have almost disappeared
You can now start eating soft foods
You may stop taking pain medications
Continue to rinse mouth with saltwater or mouthwash
Avoid strenuous activities for another few days
You've Recovered!
Usually, the patient will fully recover by day 4 after the surgery. If you don't notice any progress such as has been outlined above, then you should go back to your dentist as soon as possible.
One reason that you may have not recovered quickly is due to a dry tooth socket. This may require some extra care. Your dentist should be able to address any issues related to the wisdom tooth removal to avoid any further complications.
Safe and Gentle Wisdom Tooth Removal at Bondi Dental
Your dentist at Bondi Dental has extensive experience in dealing with wisdom tooth problems. He has treated a wide range of wisdom tooth conditions from normal to severe for many years. He will make sure that your experience during and after the procedure will be as pleasant and as comfortable as possible. By providing detailed home care instructions, which should be followed properly, will also help you to recover quickly.
We are conveniently located in the Sydney area, at Bondi Beach in the city of Bondi. Bondi Dental provides free parking facilities at the rear of the building. They are a group of professionals who have combined experience of over 60 years in all aspects of dentistry.
Our Special Offers
At Bondi Dental, our goal is to make quality dental care affordable. We encourage you to take advantage of our latest offers. To find out more, visit our special offers page today!
Call your Bondi dentist on (02) 9365 7187 or book your appointment online.
Visit us at 134 Curlewis St in Bondi Beach.