Porcelain Veneers and You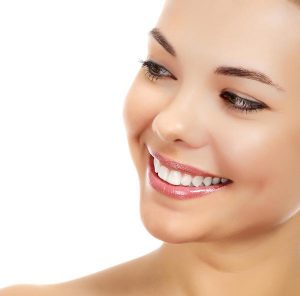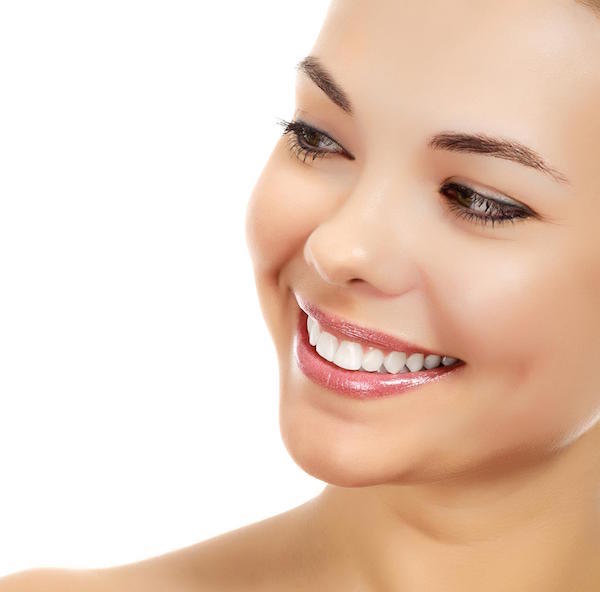 Putting on a Happy Face
Smiling not only makes you feel good, but it communicates your good feelings to others. Unfortunately, some people don't smile freely – they cover their mouths with their hands, turn away, or pull their lips down in public.
In many cases the tooth problems they are trying to disguise –   teeth that are cracked, chipped, worn, yellow, or otherwise damaged – can be completely addressed with simple porcelain veneers. You could walk out of your dentist's office with a perfect smile!
What is a Porcelain Veneer?
A porcelain veneer is a very thin shell, custom-made for you, that can be placed in front of a tooth or teeth to completely change the look of your smile. They can be put in place in a few weeks, and once in your mouth require no recovery time. With porcelain veneers you can get a brand new smile and head back out into the world with newfound confidence!
Are you a Candidate for Veneers?
If you have issues in any of the following areas, you might be a candidate for veneers:
Color – Tooth color can change due to many things, including simple aging, which often yellows teeth. Antibiotics can also cause tooth discouloration as can certain foods, drinks, and smoking. Porcelain veneers allow an immediate color shift to whiter and brighter.
Cosmetic Flaws – porcelain veneers are extremely good at concealing chips and cracks, as well as misshapen teeth. Porcelain veneers offer extremely lifelike repairs.
Size – Sometimes the only thing stopping a perfect smile are teeth that are too small. Veneers, because they go on top of teeth, can make them seem larger or give all of your teeth a similar looking size.
Tooth Arrangement – If you have misaligned teeth or gaps veneers can be an inexpensive, quick, and easy treatment that gives you a stunning smile!
Getting Your Veneers
Getting a veneer typically requires three visits to your dentist – one for consultation and two to create and apply the veneer.
During the first visit your dentist will determine if veneers are the proper treatment. Your dentist may also take X-rays or make impressions of your teeth.
During the next visit your dentist will remove a bit of your tooth surface and make a model of your tooth. The model will be sent to a laboratory and your veneer will be custom made to fit on it.
Finally, you will return to your dentist, and the veneer will be placed and adjusted for optimum fit and appearance, then bonded to your teeth. A few more adjustments and you will walk out into the world with a new and beautiful smile!
Safe and Easy Veneers at Bondi Dental
Your Bondi Dental dentist has extensive experience recommending and placing porcelain dental veneers. Our dentists Bondi Beach have treated a wide range of cracked, chipped, worn, yellow, or otherwise damaged teeth. Your experience during and after the procedure will be as pleasant and as comfortable as possible. Your Bondi dentist will provide you with detailed home care instructions that will ensure that your veneers and smile stay stunning and bright.
Bondi Dental is conveniently located in the Sydney area, at Bondi Beach in the city of Bondi, with parking facilities at the rear of the building. Bondi Dental dentists have combined experience of over 60 years!
Our Special Offers
At Bondi Dental, our goal is to make quality dental care affordable. We encourage you to take advantage of our latest offers. To find out more, visit our special offers page today!
Call your Bondi dentist on (02) 9365 7187 or book your appointment online.
Visit us at 134 Curlewis St in Bondi Beach.