How Eating Disorders Affect Your Oral Health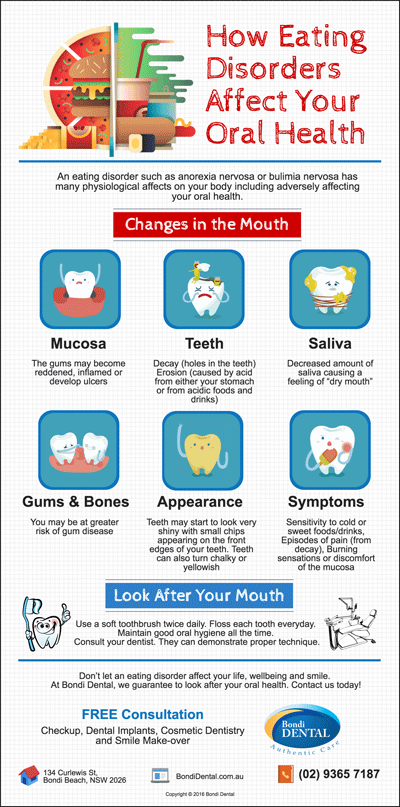 Eating disorders such as anorexia and bulimia can damage your teeth and gums in several ways.
A person with bulimia engages in a cycle of binge eating (compulsive overeating) and vomiting. The tooth enamel can erode once the stomach acids in the vomit pass through the person's mouth, a process that can lead to tooth problem and discolouration.
An anorexic person deprives the body of the nutrients it needs. This can result in osteoporosis and weakens the bones in the jaw that support the teeth.
It's very important to treat the underlying causes of these eating orders as well as the dental issues resulting from them. While a dental professional can correct tooth problems related to eating disorder such as deteriorated tooth enamel, bleeding gums, and discolouration, they can't treat the actual eating disorder.
Your dentist, however, can recommend a comprehensive dental treatment program that will help improve your dental care at home. If the aesthetics of your teeth have been affected by the condition, your dentist may suggest a cosmetic dental procedure to correct the problem.
Call your Bondi dentist on (02) 9365 7187 or book your appointment online.
Visit us at 134 Curlewis St in Bondi Beach.