Baby Bottle Tooth Decay: How Your Bondi Dentist Can Help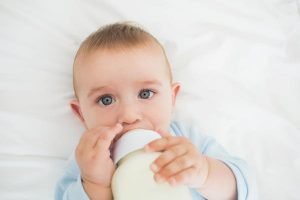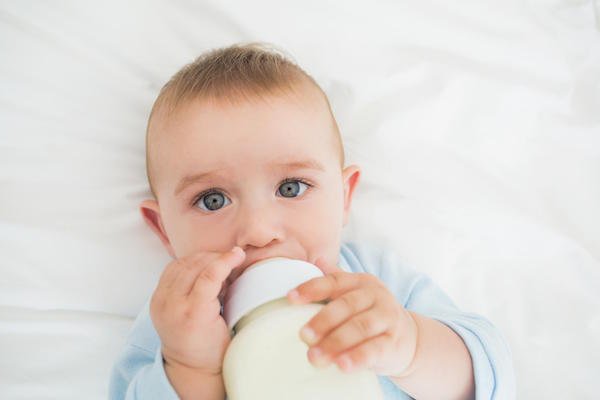 Sometimes putting a child to bed, or keeping them calm, can be a real struggle, and giving your child a bottle to suck on might seem like an easy solution.
Unfortunately, that bottle can do more harm than good, because the easier bedtime or calmer child comes at the expense of healthy teeth.
Allowing your child to keep a bottle in their mouth for too long can lead to "baby bottle tooth decay", which can have damaging effects on your infant's current and future oral health.
At Bondi Dental we know that good oral health as an infant and child can lead to good oral health as an adult, and we're here to help you fight against baby bottle tooth decay and get your child off to a lifetime of good oral health!
What Is Baby Bottle Tooth Decay?
Baby bottle tooth decay is when an infant or toddler develops cavities, most often on the front teeth (though not exclusively).
Symptoms of baby bottle tooth decay include:
Dark pits on the teeth
Broken or cracked teeth
Large, visible holes in the teeth
Bleeding or swollen gums
Fever, swelling or irritability
Bad breath.
Is Baby Bottle Tooth Decay Serious?
The short answer is "yes" even though baby teeth don't last forever.
Teeth are a key part of chewing, speaking, and smiling. If an infant has damaged teeth, they can develop a speech impediment or bad eating habits. Children with cavities in their baby teeth are also more likely to have misaligned permanent teeth. If baby teeth must be removed before the permanent teeth are ready to come in, your Bondi Dental dentist may have to install spacers and retainers to guide permanent teeth into place.
On a social level, misaligned or unattractive teeth can harm self-esteem. A child with unattractive teeth can develop a poor self-image that sticks with them after baby teeth are long gone.
Causes Of Baby Bottle Tooth Decay
Bacteria that cause decay inhabit the mouth as soon as the first tooth appears, normally at about 6-7 months. These bacteria have the same destructive effects on baby teeth that they do on adult teeth. And these bacteria feast on sugar. Guess what? Most baby bottle formula, infant milk formula, and sweet drinks are rich in sugars.
Baby bottle milk feeding can cause dental caries or decay due to flowing improper bottle feeding practices such as:
Frequent milk bottle feeding at night
Bottle feeding with juice at night
Not brushing a baby's teeth at least twice a day
Prolonged milk bottle feeding beyond 12 to 18 months of baby's age.
Here are some hints to help you protect your child from decay:
Don't give a baby or toddler soda, juice, or sugar water in a bottle.
Don't dip a child's pacifier in anything sweet.
Teach your child to drink from a cup as soon as possible. One tactic that many parents like is the sippy cup, which serves as a stepping-stone between a bottle and a real cup).
No matter what or where your child drinks, they shouldn't have unlimited access to drinks (water, excluded, as it is very healthy) throughout the day.
Fruit juice can be part of a healthy diet, but it often comes loaded down with sugar and artificial "fruit drinks" can be even sweeter than fruit juice. Children below the age of six should drink less than four to six ounces of fruit juice per day. Some parents dilute juice with water to reduce the amount of sugar.
Even before teeth come in, delicately swab your child's gums with a damp cloth after every meal. Brush older children's teeth twice daily with a soft, wet toothbrush and pea-sized amount of toothpaste if a child is older than 2. Don't use fluoride toothpaste unless a dentist recommends it.
Baby teeth aren't 'forever' teeth, but they still need to be taken care of. By taking steps to prevent baby bottle tooth decay, you'll give your child a good start on a lifetime of healthy teeth.
Schedule A Dental Appointment
At Bondi Dental our team want to help you learn about issues such as baby bottle tooth decay so we can work alongside you to keep your child's teeth healthy.
If you'd like to learn more about baby bottle tooth decay or you're interested in scheduling a dental appointment for your child, contact us and we will be more than happy to schedule a consultation.
The Bondi Dental Advantage
Bondi Dental is conveniently located in the Eastern Suburbs – Bondi Beach, Bondi in Sydney. Our team of dental professionals has more than 60 years combined experiences in all aspects of dentistry.
We provide high quality dental preventative, restorative, and cosmetic services for all patients in the region.
We are open 7 days a week 8am – 8pm!
Child Dental Benefits Schedule
Bulk Bill for children who are eligible for MEDICARE CHILD DENTAL BENEFIT SCHEDULE
Up to $1000 worth of dental treatments over two years
Learn more about Child Dental Benefits Schedule.
Call your Bondi dentist on (02) 9365 7187 or visit us at 134 Curlewis St in Bondi Beach.