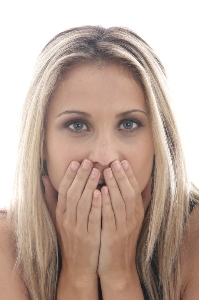 Dishes that are heavily flavoured with onions and garlic, among other things, often make people well aware of flavors that linger in their breath.
Bad breath remains an ever-persistent problem for millions of people around the world. As sure as there are foods that could actively cause episodes of bad breath, there are also foods that could help mask, if only momentarily, persistent odors of the mouth.
What follows is list of food items that could help restore the freshness of your breath, at least for an hour or two.
Bad Breath Quick Relief
Parsley. Among the most popular spices that provide relief from bad breath, along with spearmint and cinnamon, parsley contains natural oils that help mask the pungent odors of the foods we put in our mouths. To use, simply chew on this herb. Alternatively, you can seep parsley on boiling water to create a breath-freshening tonic.
A constantly growing body of studies report that live cultures present in yogurt can actively reduce bad breath. Clinical Associate Professor at the New York University College of Dentistry Gerald P. Curatola remarks that the yogurt contain probiotics which are essentially good bacteria that can easily over power bad, foul-smelling bacteria.
High Cs. Berries, citrus fruits, and other food items that have rich vitamin C content create a rather hostile environment for bad breath causing bacteria. Moreover, a daily diet that is rich in vitamin C is essential to preventing unwanted periodontal anomalies, which typically results to bad breath.
Dentist In Bondi
Keeping good dental habits give you the best chance at keeping your breath fresh all day long. Needless to say, regular brushing, flossing, and rinsing goes hand-in-hand with keeping regular appointments with your dentist.
A reputable dental practice that sits in Bondi Beach, Bondi Dental offers high quality dental services to the local Bondi Community, the Eastern Suburbs, Sydney, and its surrounding areas. Bondi Dental houses a group of dental professionals who have gathered 60 years worth of collective dental experience.
Built on the cornerstone of safe and highly effective dental practices, Bondi Dental provides a compressive range high-quality modern dental treatments. Claim your FREE dental appointments. Contact us on (02) 9365 7187. Or simply book an appointment online.