Empower Yourself Through Cosmetic Dental Treatments in Bondi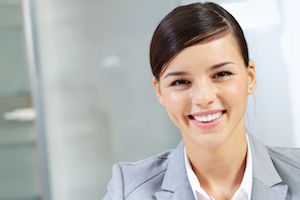 It is a sad fact of life that we tend to notice those who are outwardly different from what our subconscious tells us is the norm.
Remember when your mother scolded you for staring at someone who had the misfortune of being disabled in some way. They were missing a limb, had a birthmark in an unsightly place, were extremely overweight, or had some other condition that caught your eye.
"It's not polite to stare. They can't help how they look. Don't judge people by their outward appearance," our parents told us. Sound and noble advice for everyone!
So we grew up doing our best to treat everyone with respect and kindness regardless of their outward appearance and hoping that others would grant us the same courtesy and kindness.
However, everyone is conditioned to notice differences in appearances. For example, it is virtually impossible to not stare, if even only for a moment, if someone is missing a limb, has deformed hand, or a missing tooth. It is a natural, human reaction.
Of course, we all notice it and then remind ourselves to treat that person with the same dignity that we treat people without any unexpected outward deviations from the norm. And that is exactly what we should do.
Sadly, not everyone has learned to be as excepting and respectful as they should be, especially when it comes to the realms of professional and personal relationships.
Outward appearances have a positive or negative affect on how people react and treat others.
The Importance of Improving Your Smile with Cosmetic Dental Procedures
In the competitive world of business and work (not to mention love and romance), all aspects of a person are judged and rated. Not just your work history, education and credentials, but also, how comfortable people are with you in the work place.
At the final interview for that dream job you are applying for, the people making the hire or pass decision on you are usually choosing between multiple, highly qualified people.
Very often, the decision hinges on something intuitive and abstract, like how comfortable they are with you, and who they want to see coming into the workplace everyday. Right or wrong, outward appearances are a big factor in the decision making process.
All of us have some aspects of our appearance that we are not happy with, even if we have learned to be comfortable and confident with ourselves. If you are competing with people that have perfect smiles, and strong physiques, you will need all the help you can get.
The cosmetic dentistry professionals at Bondi Dental can be a great help to you this department.
During those special and sometimes life changing moments in life:
Job interviews
Meeting someone special for the first time
Joining a new team of workmates
Weddings
Graduations
Holiday celebrations
Anything where memorable photos will be taken
If you can approach those pivotal life events without having to think about your smile, then you can focus on enjoying, performing, and feeling your best.
Best Place for Your Smile Transformation
At Bondi Dental, we have multiple options for a smile enhancement. We offer a full range of cosmetic dental services and smiles makeovers including:
Dental Crowns
Dental Bridges
Dental Veneers
Dental Implants
Teeth Whitening
Learn How Cosmetic Dental Treatments at Bondi Dental Can Help Rebuild your Beautiful Smile
Bondi Dental can take those major and/or minor discrepancies in your smile and render them powerless to negatively affect how others treat and allowing others to notice the finer qualities that make up the real you. Don't let the inability of others to see past something as silly as a discoloured or chipped tooth affect your first impression or prevent you from smiling as freely and as often as you should.
We are conveniently located in the Eastern Suburbs – Bondi Beach, Bondi in Sydney, offering high quality dental services to the local Bondi community its surrounding areas. Bondi Dental provides free parking facilities at rear of building.
Call on (02) 9365 7187 or simply book your appointment online to claim your FREE Dental Consultation on a dental check-up, smile makeovers and cosmetic dentistry. Bondi Dental's group of professionals has combined experiences of over 60 years in all aspects of dentistry.
Find out just how easy it can be for you to have the confidence and empowerment that you SHOULD have to face every situation in life with a smile!
Call your Bondi dentist on (02) 9365 7187 or book your appointment online.
Visit us at 134 Curlewis St in Bondi Beach.