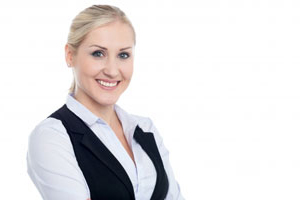 Dental implants, in essence, take the place of natural tooth roots.
Unlike traditional dentures, which maybe great in restoring your smile, dental implants in Bondi are built specifically to provide strong and sturdy foundations for your replacement teeth.
Dentures VS Dental Implants
Even when wearing traditional removable dentures, tooth loss ages people in more ways imaginable. For all its smile-restoring abilities, traditional dentures do very little in terms of preventing loss of jawbone density.
A healthy set of teeth is a part of the very anatomical structure that supports the soft tissues of the lips and cheeks. As such, tooth loss gradually and eventually results in a more aged facial profile — with the lips and cheeks collapsing inwards.
While traditional dentures partially restore dental functions, the next best thing to a healthy set of natural teeth are dental implants. Dental implants in Bondi are built to permanently restore the full form and function of your natural teeth.
Benefits Of Dental Implants
It can last a lifetime. Traditional dentures last for a good five to seven years. Even with proper care, traditional dentures rarely last for more than 10 years. Dental implants, on the other hand, are designed to remain permanently anchored in your jaw. Simply put, dental implants in Bondi are highly durable tooth replacement option.
It retains the beauty of your face and smile. Simulating not only the looks of a natural set of teeth, dental implants also simulate the function of natural tooth roots. By restoring proper bite and preserving the natural density of your jawbone, dental implants in Bondi maintain the youthful shape of your face.
It provides you with the best fit and utmost comfort possible. Traditional dentures, for all their benefits, frequently need to be repositioned back into place. This means a more difficult time in pronouncing everyday words and even relative difficulty in chewing food. Dental implants, on the other hand, practically function just like your natural teeth – not only in speaking, but in smiling, laughing, and eating, among other things.
Dentist In Bondi
There is absolutely no reason for you to suffer through the devastating effects of tooth loss. Restore the natural and complete beauty of your smile by getting high-quality Dental Implants at Bondi Dental. We have a reputable dental practice sitting in Bondi Beach where your trusted Dentist Bondi offers high-quality dental care for families in the local Bondi Community. Call us on (02) 9365 7187 or book your appointment online and claim your FREE dental consultation today!