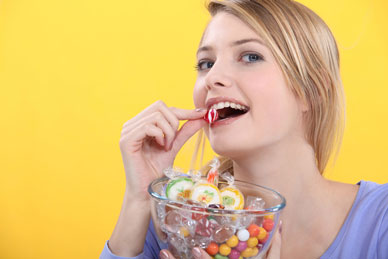 Every year, millions of people around the world are diagnosed with diabetes.
Simply put, diabetes is a medical condition that compromises the natural ability of the body to protect itself against infection. As such, diabetes readily affects various parts of the body: the eye, nerves, kidneys, and heart. The mouth, too, is no exception.
Dental Health Anomalies
Diabetics are at a higher than normal risk of suffering from unwanted dental anomalies. Among the most common oral health problems that plague the mouths of people with diabetes include.
Salivary gland dysfunction
Burning mouth syndrome
Thrush
Oral candidiasis
Tooth decay
Inflammatory skin disease
Taste impairment
Optimising Oral Health: Good Dental Hygiene
When diabetes is left unchecked and unattended, high levels of glucose present in the saliva creates the perfect environment for mouth-dwelling bacteria to thrive on. To actively minimise the damage, make sure that you: (1) brush your teeth at least twice a day, (2) clean the hard to reach spaces between your teeth with good quality dental floss or interdental cleaners, and (3) rinse with Bondi dentist recommended mouthwash.
With declining resistance against infection, the gums dramatically become more susceptible to bacterial infection and periodontal diseases. As a result, diabetics with uncontrolled blood sugar levels have been observed to develop periodontal disease more often and more severely than patients who have their blood sugar levels under control. People with diabetes especially have to make an effort to halt any oral health complication even before symptoms start to present themselves.
Dentist In Bondi
Complementary to practicing good dental habits, preventive dental care best increases your chances at keeping your teeth and gums in pristine condition. Preventive dental care mainly consists of regular dental checkups, periodontal screenings, and professional cleanings.
With a community presence of over 30 years, your local Dentist In Bondi has built a reputation of providing the local Bondi Community and its surrounding regions with only high-quality and exceptional dental solutions. Claim your FREE dental consultation by calling us at (02) 9365 7187, or simply by booking an appointment online.
SOURCE:
https://www.ada.org/sections/publicResources/pdfs/patient_18.pdf