Can A Smile Makeover Change Your Appearance?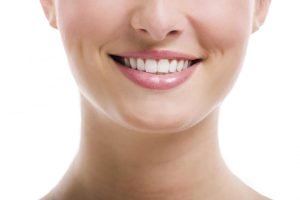 Most of us know that a dazzling smile is one key to a successful life and scientific research backs that idea up.
At Bondi Dental, we completely agree — we have seen some of the results of transformations, created in our offices that are possible with significant smile improvements.
We are also aware that plenty of Australians are currently unhappy with their smiles.
They may have stains that don't respond to teeth whitening, teeth that are chipped, broken, cracked, or stained.
Perhaps, the teeth themselves are unattractive, being misshapen, gapped, misaligned, snaggled, or out of alignment. Even jaws can be too crowded.
When patients have more than one smile issue at a time, Bondi Dental often recommends a smile makeover.
A smile makeover is a comprehensive upgrade for your smile and one that you'll be happy you invested in!
So, how does a smile makeover work? The answer is that there is no one-way; one of the great things about a smile makeover is it is incredibly flexible.
Your Bondi dentist has a complete offering of treatments that can be used depending on the individual requirements of your mouth, budget, and timetable.
To help you learn if a smile makeover Bondi beach is for you, let's take a closer look at the aesthetics of the smile makeover and then give a link to some of the usual dental treatments.
Issues that can be addressed during a smile makeover
Because the smile makeover is comprehensive and synergistic, you and your dentist will look at many issues before deciding on a treatment plan.
Here are some things that can be altered during a smile makeover.
Tooth Colour: Silver or amalgam dental fillings, which are apparent when you smile, can be replaced with tooth-coloured composite restorations that blend in with your teeth.
Whitening can upgrade the colour of stained or dingy teeth. Be aware that the colour of dental restorations (bridges, crowns, etc.) cannot be changed by whitening.
This is one reason a smile makeover is so efficient – if you take care of all problems at once, all dental issues can be taken into account at once.
Alignment and Spacing: Teeth that are overlapped, crooked, or gapped, can be aligned and straightened using braces, Invisalign, or sometimes veneers.
Missing Teeth: Missing teeth can harm the look of your smile, and that's not all! It can also damage your bite and increase your risk of dental issues. Missing teeth can be replaced by dentures, bridges, or dental implants.
Harmony and Balance: This can be a judgement call about the overall look of teeth, or it can take a look at chipped, cracked, and uneven teeth. These problems can be fixed with bonding or veneers, and gummy smiles can be reshaped to upgrade the look of the smile.
Fuller Lips, Cheeks, and Smile: A sagging or prematurely aged face can be rejuvenated and improved with smile makeover procedures. These include including orthodontics, dental implants, and oral maxillofacial surgery.
Tooth Length: Long teeth (but not too long!) give a youthful appearance. Aging often wears down teeth, and a smile showing too much gum can also provide the appearance of short teeth.
Treatment for short teeth can mean lengthening and reshaping the two front central teeth using porcelain veneers or composite bonding.
If your smile is gummy, you may need treatment to modify the gum line using laser dentistry.
Smile Line: The smile line is an imaginary aesthetic line horizontally following the tops of your upper teeth, which, in a perfect case, should follow the curve of your lower lip while smiling.
This may sound a bit obscure, but the imaginary line can help determine the ideal length for your teeth.
Tooth Proportions: In general, we recognise a pleasing smile as one with two dominant central front teeth with a width-to-length ratio of 4-to-5.
If you do not have dominant front teeth or this ratio, a smile makeover can get you closer to it.
Tooth Texture and Characterisation: This is another aesthetic decision – your crowns and veneers can be designed to create a more masculine or a more feminine appearance.
Bondi Dental works closely with you to develop a treatment plan that achieves exactly what you want from your makeover.
This treatment plan may include cosmetic and functionally restorative procedures.
If you are interested in a look at the specific treatments that might be used in your smile makeover, in 2017 Bondi Dental published a blog post talking about that. You can read it here.
The Bondi Dental Advantage
Bondi Dental is located in the Eastern Suburbs – Bondi Beach, Bondi in Sydney. Our skilled dental professionals have over six decades of combined experiences in all fields of dentistry.
We provide high quality dental preventative, restorative, and cosmetic services for every patient in the area.
Bondi Dental offers free parking behind our building and a FREE Dental Consultation, including a complete dental check-up.
We are open seven days a week 8am – 8pm!
FREE Dental Consultation Available!
Call us on (02) 9365 7187 or book your appointment online. Visit us at 134 Curlewis St in Bondi Beach.