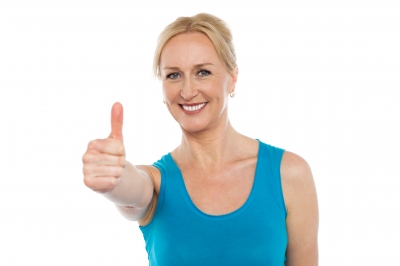 Gum disease, medically known as periodontal disease, is among the leading causes of tooth decay and tooth loss. The initial stage of gum disease is called gingivitis. It is essentially the inflammation of the gums or the gingival. Gingivitis results in the reddening, swelling, and bleeding of gums
Without seeking professional periodontal treatment, gingivitis naturally develops into periodontitis. Periodontitis results in gum abscesses. Gum abscesses are deposits of pus under the gums. Peridontitis is what causes the unwanted wobbliness of a tooth that eventually progresses into tooth loss.
More often than not, gum disease can easily be prevented by keeping healthy dental habits. With the understanding that a healthy set teeth heavily depends on healthy gums, Bondi Dental provides professional periodontal treatment in Bondi.
To beat gum disease even before it starts, periodontal treatment in Bondi. gives you a detailed description of how to practice proper oral care:
Periodontal Treatment In Bondi: Regular Brushing
Brushing your teeth at least twice day is essential in protecting your gums against periodontal disease. Ideally, brushing should be done in the morning and at night before bedtime. It is also best if you brush with tooth fluoride toothpaste.
Proper brushing means cleaning all sides of your teeth. This also means brushing your tongue. Most people are unaware that plaque is among the leading causes of bad breath. The tongue, in fact, breeds an ideal environment for bacteria. This is why it is especially important to brush your tongue every time you clean your teeth.
Chewing a sugar-free gum, particularly one with xylitol, also helps in times when you can't brush your teeth.
Periodontal Treatment In Bondi: Try Using An Electric Toothbrush
Using an electric toothbrush also increases your chances of preventing periodontal disease. Compared to a traditional toothbrush, an electric toothbrush comes with a rotating and oscillating action. This rotating and oscillating action generally makes electric toothbrush the superior teeth cleaning tool.
Using an antiseptic or antiplaque mouthwash also goes a long in improving and excellent h2 oral health.
Periodontal Treatment In Bondi: Flossing At Least Once A Day
Any type of dental floss should work well in cleaning plaque build-up between your teeth. To floss properly, press the dental floss into the spaces between your teeth. Make sure that the floss curve into a U-shape around every tooth. Gently but firmly slide the dental floss under the gum line. Also make sure to move the dental floss up and down repeatedly to scrape of plaque build-up.
Periodontal Treatment in Bondi: Use Disclosing Tablets
Chew on disclosing tablets regularly to check if you are cleaning your teeth properly. Disclosing tablets are clinically formulated to colour any plaque build-up in your teeth, even after brushing. Disclosing tablets are available at most drugstores.
Periodontal Treatment in Bondi: Schedule A Regular Apointment With Your Local Dentist
Good health, not to mention a good set of teeth, might as well start with healthy gums. Do not be among the millions of people who choose to remain clueless about gum disease. Bondi offers only high quality periodontal treatment to the local Bondi community , the Eastern Suburbs, and its neighboring areas. Keep your gums safe against periodontal disease.
Call your Bondi dentist on (02) 9365 7187 or book your appointment online.
Visit us at 134 Curlewis St in Bondi Beach.
Office Hours:
| | |
| --- | --- |
| Monday | 8:00am – 8:00pm |
| Tuesday | 8:00am – 8:00pm |
| Wednesday | 8:00am – 8:00pm |
| Thursday | 8:00am – 8:00pm |
| Friday | 8:00am – 8:00pm |
| Saturday | 8:00am – 8:00pm |
| Sunday | 8:00am – 8:00pm |