Oral Rehabilitation – Your Option for Major Smile Issues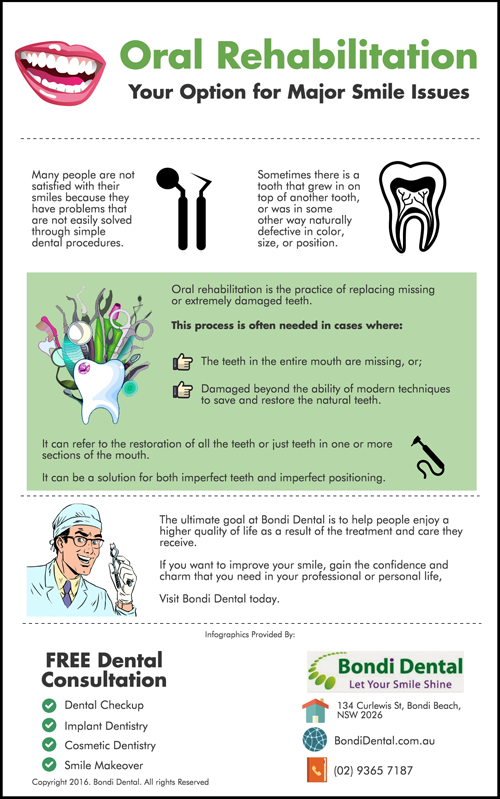 The ultimate goal at Bondi Dental is to help people enjoy a higher quality of life as a result of the treatment and care they receive.
If you want to improve your smile, gain the confidence and charm that you need in your professional or personal life,
Visit Bondi Dental today.
Call your Bondi dentist on (02) 9365 7187 or book your appointment online.
Visit us at 134 Curlewis St in Bondi Beach.