Foods You Shouldn't Eat after Tooth Filling Treatment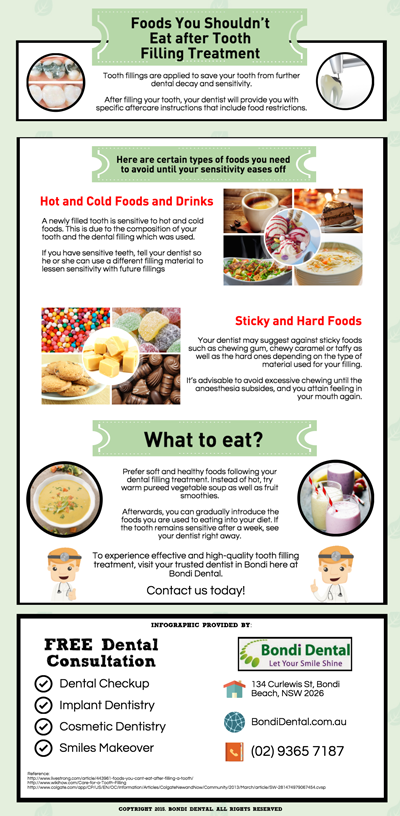 Fillings restore the form and function of damaged teeth. Once a restoration is engaged, care must be taken into account to uphold its integrity. One of the measurements to consider is choosing the right foods to eat after the treatment. This is also important so you can avoid possible issues after filling and help reduce your discomforts.
There are certain foods that are not ideal to be consumed for the mean time after you underwent any dental procedure. Eating sticky foods can dislodge a new filling, especially the silver (amalgam) since it takes time to set after leaving the dentist's office. Hot or cold foods may also trigger pain in sensitive teeth. Since your teeth are still recovering from the treatment, hard foods such as nuts or hard candy must be avoided as they can dislodge your filling as well.
It's best to follow the recommendations of your dentist when it comes to chewing tips, foods to avoid after the treatment, and the right time to consume solid foods after receiving softer filling materials. Your trusted dentist in Bondi here at Bondi Dental only provides high-quality materials on all types of dental filling. This is to assure that our top-notch dental fillings can last for longer to uphold the health and strength of your restored teeth for a better oral health wellness.
Contact us today to claim your FREE Dental Consultation on dental checkup, smile make-over, and dental implants.
Call your Bondi dentist on (02) 9365 7187 or book your appointment online.
Visit us at 134 Curlewis St in Bondi Beach.