Do You Wish to Have White Teeth for Christmas?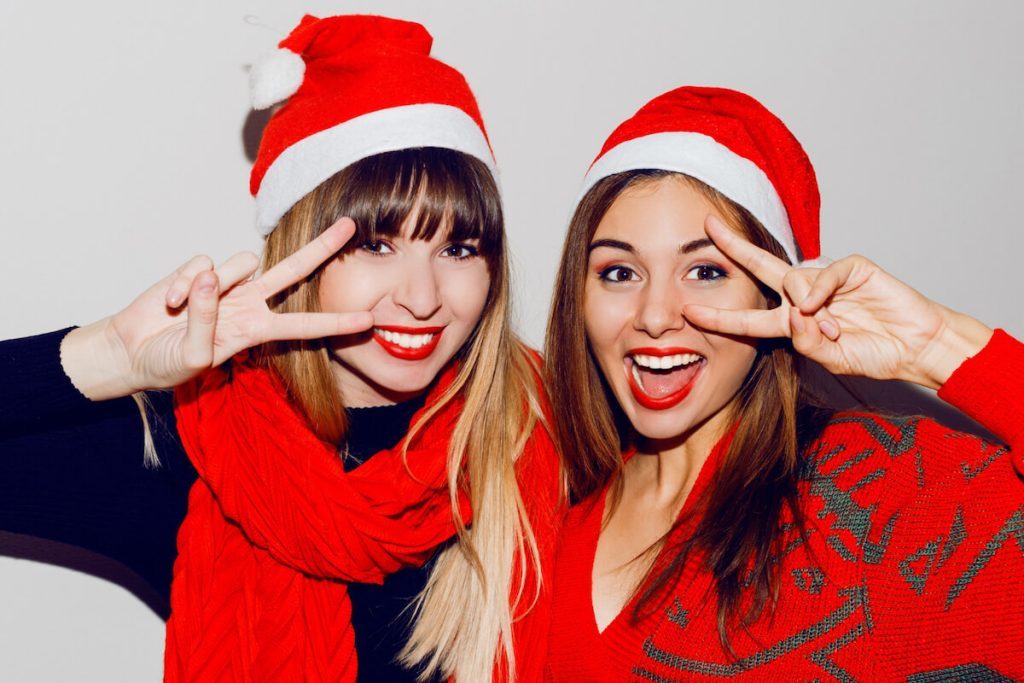 This time of year, when so many people want to whiten their teeth in preparation for Christmas, teeth whitening is highly common.
The party season is ready to begin at any moment, and just like the beauty and hairdressing industries, dentists also see a rise in bookings.
Everybody wants to look their best when a big event is approaching.
Teeth Whitening Options
If you want to whiten your teeth for Christmas, we offer a solution for you.
LED (In-chair) Teeth Whitening
You only have a little time left if you want to whiten your teeth for Christmas.
The quickest route to a whiter smile is the best choice.
After one hour of treatment in the dental chair, you will notice a noticeable improvement in the colour of your teeth.
Our dental expert performs this operation at the dentist's office, utilising a LED lamp light to whiten teeth.
Depending on how "white" you wish to be, the procedure will take between one and two hours.
This method of teeth whitening is by far the quickest and most efficient. The teeth whitening gel and premium LED lamp used by Bondi Dental are both safe and efficient.
Gum protection and gel are also employed to lessen sensitivity before and after the surgery. The outcomes are astounding!
Choose this if you want to be party ready in a single session.
Professional Home Whitening Kit
It's okay if you don't have a few hours free during the day but genuinely want to whiten your teeth. We provide a service that is ideal for you.
We provide a take-home option with trays made specifically for your mouth and quickly produced so you may begin your teeth whitening journey!
This is incredibly affordable and easy to use. After taking imprints of your teeth, we will create moulds and specially designed trays to hold the tooth-whitening gel in your mouth.
You will be given instructions on how to wear them, and you should pay close attention to them.
It will only take two hours every day to soak your teeth in the bleaching treatment. You can choose the level of "whiteness" you want, and the effects will be visible in one to two weeks.
Once the desired outcome has been achieved, you can cease the treatment and re-use the system to maintain or brighten your teeth.
Key Takeaway
There are several ways to make your smile appear its best in time for the holiday festivities if it isn't as dazzling as it once was. One of those is mentioned above.
Displaying your gorgeous set of pearly whites around Christmas, the happiest time of the year, is always a great idea. But you might only smile if you're satisfied with the shade of your teeth.
Treat yourself to a teeth-whitening operation in advance of your family reunion. Christmas is a season of giving, as well! The best present you can offer yourself is a bright smile, perhaps.
Whiten Your Teeth to Your Dream Smile with Teeth Whitening in Bondi Beach
Christmas is a time for gatherings, celebrations, and overall joy. The best Christmas decoration is a white, healthy grin, so treat yourself this year and add some extra sparkle to your smile. Remember that you can always use our services to grin more brightly.
Contact Bondi Dental to schedule a teeth whitening procedure if you want a beautiful white smile.
To schedule your FREE Cosmetic Dentistry Consultation, call your Bondi Beach dentist at (02) 9365 7187 or request an appointment online.
Visit us in Bondi Beach at 134 Curlewis St.