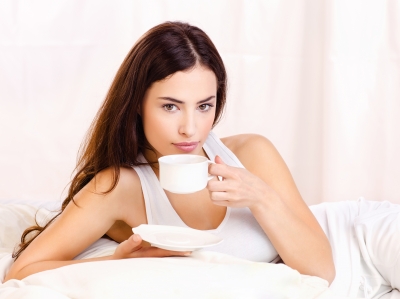 Good news for all the coffeeholics out there. As it turns out, your cup daily cup of Joe isn't only good for waking you up in the morning. Researchers from the American Cancer Society report that people who drink no less than 4 cups of caffeinated coffee daily are less likely to die from oral and throat cancer compared to non-coffee drinkers.
Oral and pharyngeal cancer ranks among the ten most common forms of cancer in the world.
The Study
Janet Hildebrand, an epidemiologist affiliated with the American Cancer Society, remarks that coffee contains a wide variety of antioxidants, polyphenols, and a number of other compounds that help fight against cancer. The result of the study suggests that caffeinated coffee possibly have a counteractive effect on the progression of cancers in the mouth and throat.
The study which started way back in 1992 involved 968, 432 male and female participant. Throughout its length, the researchers were able to take a closer look at the coffee (both caffeinated and decaffeinated) and tea consumption of the participants. More than 97% of the participants were observed to drink coffee, with more than 60% having more than one cup daily.
The Conclusion: After 26 Years
In the 26 years that followed, a total of 868 oral cancer deaths were recorded. Researchers were able to conclude that people who drank at least four cups of coffee every day had 49% lesser risk of acquiring oral cancer compared to non coffee drinkers.
Hildebrand, however, clarifies that despite the promising effects of coffee, the research isn't to say that people should start proactively drinking massive amounts of coffee for cancer prevention. To this Hildebrand remarks that "Much more epidemiological and scientific and clinical evidence would be needed to support such a recommendation."
Dentists In Bondi
A reputable dental practice in Bondi Beach, Bondi Dental has collected 60 years worth of experience in all aspects of modern dentistry.
Call your Bondi dentist on (02) 9365 7187 or book your appointment online.
Visit us at 134 Curlewis St in Bondi Beach.