Dental Bonding: The Quick and Easy Smile Solution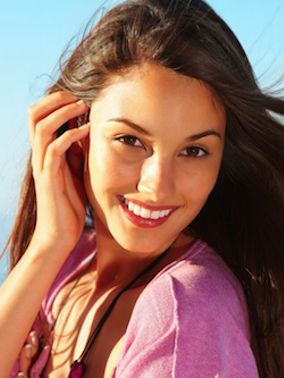 If you've been uncomfortable with the imperfections in your smile such as stained or chipped teeth, and looking for an easy, quick and inexpensive smile touchup, your dentist may recommend dental bonding.
Dental bonding treatment is a great way to alter and enhance the overall appearance of your teeth by restoring decayed and cracked teeth as well as close the spaces between them.
It's important to deal with minor cosmetic issues as soon as possible while they are still manageable. Thus, if you require more than a simple cleaning or professional teeth whitening, visit your dentist for a new smile today with the help of dental bonding.
Dental Bonding vs. Other Cosmetic Treatments
Dental bonding is one of the treatments that belong to cosmetic dental procedures, along with dental crowns, veneers and many others. All these procedures can improve the aesthetics of your teeth and boost your smile from average to dazzling.
On the other hand, among all these, dental bonding is a good pick when it comes to cost and procedure. Bonding is a less expensive and less intricate option compared to crowns or veneers.
Dental bonding is deemed to be best suitable for minor cosmetic modifications, temporary corrections of aesthetic defects as well as for teeth with little bite pressure. The procedure of dental bonding is performed at the dental office and generally takes one visit to complete.
In addition, the entire procedure is non-invasive and doesn't involve complicated surgeries or anaesthesia. Because of its reasonable price and effectiveness, preferring dental bonding for your cosmetic issues can be your wisest choice.
Taking Care of your Bonded Teeth
Dental bonding doesn't need special care afterwards. Teeth involved in the procedure are reinforced with the composite resin. Because of this, they don't really require much special attention as they have regained their durability and functionality.
All it takes is good oral hygiene to make your bonded teeth last. It's also important to avoid the habits that can wreck your teeth such as smoking, nail biting, too much sugar and acid and using your teeth to bite on hard objects. Most of all maintain a healthy diet and don't skip your regular dental visits.
Dental Bonding In Bondi Beach
Dental bonding is an efficient solution to your smile imperfection. The procedure is safe, quick and easy. Also, if you're considering the cost of dental cosmetic treatments, dental bonding is an your excellent choice since it's less expensive than others. If you think dental bonding is best for you, visit your dental team here in Bondi Beach here at Bondi Dental. We can determine if dental bonding is the most suitable treatment for your cosmetic dental problem. At Bondi Dental we only use the latest technology and are equipped with state-of-the-art equipment to provide you and your family with high quality dental services.
Contact us today to claim your FREE Dental Consultation on a dental checkup, smile makeover, and dental implants.
Call your Bondi dentist on (02) 9365 7187 or book your appointment online.
Visit us at 134 Curlewis St in Bondi Beach.