Dental Tips: 3 Ways Cosmetic Dentistry Can Enhance Self-Esteem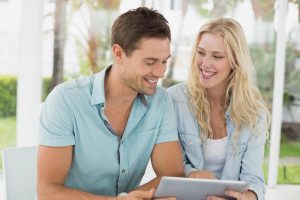 Do you sometimes wish you had a more attractive smile?
More and more people, backed up by scientific research, know-how critical a healthy smile can be to self-confidence and how we are perceived in the world, either socially or professionally.
And with modern materials, techniques, and technology, many dentists now offer a variety of cosmetic dental treatments. But what is cosmetic dentistry and how does it help you?
Cosmetic dentistry is that branch of dentistry dealing with fixing the look of your smile and the general appearance of your teeth.
Where cosmetic dentistry is concerned, the focus is on aesthetics, and not on tooth repair. Although cosmetic dentistry is not a recognised specialty in the world of dental care, it takes years of study and training to become a cosmetic dentist Bondi Beach and be able to perform the procedures available today.
At Bondi Dental, we have those years of experience and would like to take this opportunity to introduce you to some of the cosmetic treatments we offer to improve the smile of our patients.
Why you should consider cosmetic dentistry
There are three categories in which cosmetic dentistry can increase self-esteem and success (leading to even more self-esteem!). The categories are social, relationships, and health.
Cosmetic dentistry and social life
Results of a study, called "The Impact of Whiter Teeth on Key First Impressions", has given us new evidence that a beautiful white smile has a direct effect on social reception.
In the study, a whiter smile dramatically improves how you are perceived and how others think of you at first impression. The study included a simulated first date.
Evaluators demonstrated a greater interest in continuing a simulated date with 54% of the subject after their teeth had been whitened.
And, on the mock first dates, 59% of study participants were viewed to be more outgoing after teeth whitening. So better looking teeth can help you have success in love!
The quantitative online survey gave similar results. Participants with whiter teeth were seen to have more positive attributes than individuals with stained teeth across the following variables: trustworthiness, financial success, and professional success.
These results held true across income, gender, education, employment and marital status.
Finally, participants were asked about the importance of appearance. The participants agreed that personal appearance is an indication of:
Financial success (64%)
Professional success (68%)
Trustworthiness (52%)
Cosmetic dentistry and job success
The results were similar in terms of career; nearly two-thirds (58%) of the study participants were more likely to be hired and offered higher salary offers (53%) after tooth whitening. A majority of the study participants were also viewed as more professional (65%) and confident (61%) after teeth whitening.
Health benefits of cosmetic dentistry. People with poor dental health are more likely to be diagnosed with heart disease, diabetes, kidney problems and pancreatic and oral cancer.
Cosmetic dentistry boosts oral health and often leads to improved regular care. Cosmetic dentistry not only spurs recipients to take better care of their teeth, but it can also directly improve dental health.
Orthodontic repair, for instance, can reduce the chances of gum disease and cavities, while bonding can protect against bacterial attacks on your enamel.
So, if cosmetic dental treatment can do all these things, what can Bondi Dental offer you?
What Bondi Dental can do
Here are some of our most important cosmetic treatments.
Teeth whitening. This is one of the most commonly requested and most successful upgrades to your smile. Bondi Dental offers two approaches:
Professional home whitening. Simple to use and cost-effective, you are given the tools to whiten your teeth in the comfort of your home.
LED (In-chair) teeth whitening is performed in our dental clinic using an LED lamp. Results are spectacular!
Teeth Whitening at Bondi Dental
Veneers. Laminated Composite and Porcelain Veneers can:
Restore fractured teeth.
Correct shapes of teeth
Close gaps
Lengthen worn teeth
Straighten misaligned or crooked teeth
Brighten stained teeth that cannot be bleached
Laminated Composite Veneers at Bondi
The Bondi Dental Advantage
Bondi Dental is conveniently located in the Eastern Suburbs – Bondi Beach, Bondi in Sydney. Our skilled dental professionals have over 60 years of combined experience in dentistry.
We provide high-quality dental restorative, preventative, and cosmetic services for all patients in the region. Bondi Dental has free parking and is open seven days weekly, 8 am – 8 pm!
FREE Professional Dental Check-up Available in Bondi
Call us on (02) 9365 7187 or request your appointment online.
We are located at 134 Curlewis St in Bondi Beach.